Exclusive: First Images From The Official 'Walking Dead' Art Exhibit In Los Angeles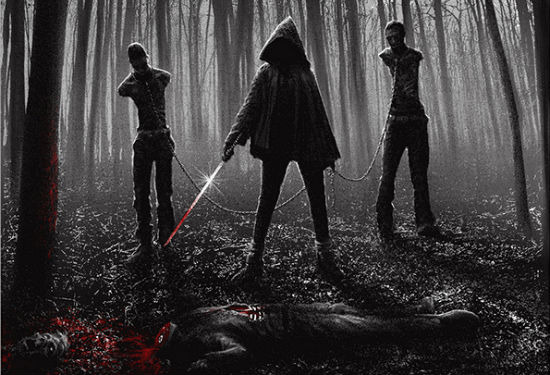 AMC's Breaking Bad might be gone, but their highest rated series comes back this week. We're talking, of course, about Low Winter Sun The Walking Dead. The bloody zombie apocalypse drama returns Sunday October 13 for its fourth season and we'll finally find out what happens when Woodbury and the prison are forced to co-exist, with the Governor somewhere on the outside.
Continuing an ongoing trend, AMC has allowed a small gallery to host an official art exhibit to celebrate the premiere of the latest season. So, on Friday October 11, the Hero Complex Gallery in Los Angeles will host a show full of art based on AMC's The Walking Dead. We're proud to exclusively reveal the first wave or art. Pieces below include work by JC Richard, Paul Shipper, Cuyler Smith, JJ Harrison, Evanimal and others. Check it out below.
Here's the first wave of art from the show. More will make it online later this week. Follow @HeroComplexArt for more.
The Walking Dead, an art show celebrating the AMC series, will be on display from 7-10 p.m. October 11 through 26 at the Hero Complex Gallery, 2020 South Robertson Blvd., Studio D, Los Angeles, CA. Learn more and buy stuff online at www.herocomplexgallery.com.
Mouse over each for the artist name.