'The Secret Life Of Walter Mitty' Trailer: "Have You Done Anything Noteworthy Or Mentionable?"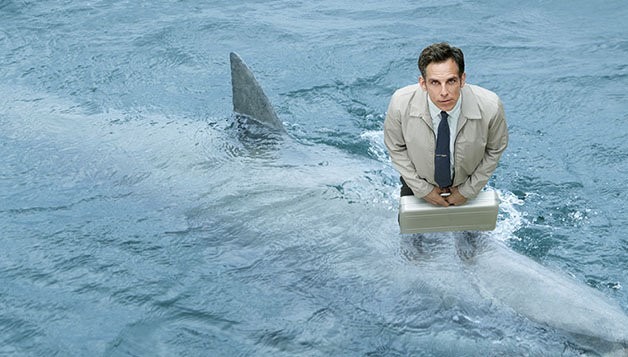 If you saw Gravity this weekend (and I hope you did!) you probably saw this new trailer for Ben Stiller's The Secret Life of Walter Mitty before it. If not, however, you can watch the new theatrical trailer below. It's a lot like the first teaser, but the audio now features dialogue and a bit of story explanation in addition to the sweeping music.
Personally, I like this trailer better than the "all-music" teaser, but your mileage may vary.
The film screened this past Saturday at the New York Film Festival, and there was also an LA screening for some press. Our Angie Han saw the NYFF presentation and wasn't quite wowed, saying "for all the drastic shifts in Walter's life, his story feels curiously inert." Peter Sciretta liked the film more, and you can see his video reaction at that link.
The Secret Life Of Walter Mitty opens on December 25. It also features Kristen Wiig, Kathryn Hahn, Adam Scott, Patton Oswalt and Sean Penn. Yahoo has the trailer.
Ben Stiller directs and stars in THE SECRET LIFE OF WALTER MITTY, James Thurber's classic story of a day-dreamer who escapes his anonymous life by disappearing into a world of fantasies filled with heroism, romance and action. When his job along with that of his co-worker (Kristen Wiig) are threatened, Walter takes action in the real world embarking on a global journey that turns into an adventure more extraordinary than anything he could have ever imagined.