Willem Dafoe Returns For 'Finding Dory:' "It's Even Better Than The First"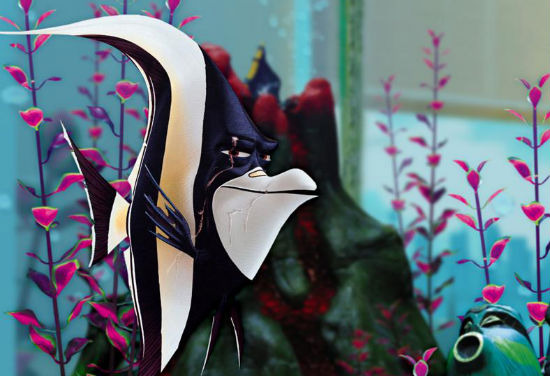 The leader of the fishtank is coming back for Finding Dory, and he's already started voice work. Oscar-nominee Willem Dafoe recently confirmed he reprising his role as Gill, the scared Moorish Idol who previously lived in an Australian dentist office, in the 2016 sequel to Finding Nemo. Plus, he's already begun work on it and thinks the script is better than the original.
Total Film exclusively got Dafoe to talk about the film:
I've already started. It's even better than the first. It's fantastic. It's good to say I think it's going to be better than the first; that's good advertising....It's difficult to repeat a success and so many years afterwards, but it's really cool. I've done one session so far and I just am going to have such a good time.
For those who don't remember, at the end of Finding Nemo, Gill and the rest of the Tank Gang escape the dentist office and end up in the ocean. Their liberation is the end of their story, however. We don't see them back on the reef with Nemo, Dory and Marlin of anything like that. So it'll it be interesting to see how their lives have changed and how they help the story of the sequel, which is about Dory (Ellen DeGeneres) searching for her family.
Also, if you're surprised Dafoe has already done voice work for the film, you shouldn't be. Three years early for a Pixar film is probably about standard. He'll be back for more readings too, as the film gets changed along the way.
Finding Dory, originally scheduled for 2015 release, will now be released July 17, 2016. Dafoe joins returning actors DeGeneres, Albert Brooks and others along with new characters played by Eugene Levy, Diane Keaton  and Ty Burrell. Are you excited to see Gill reunite with Shark Bait?