'Oldboy' Clip: A Tense Confrontation Between Josh Brolin And Elizabeth Olsen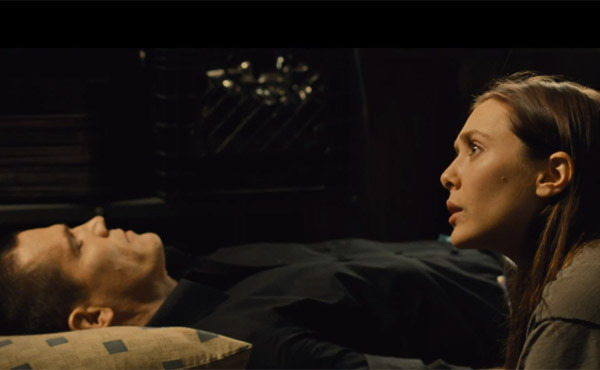 We know a good bit about Oldboy, from Spike Lee. It's a remake, after all, so the story is pretty well set in the minds of many potential audience members.
The film stars Josh Brolin, Elizabeth Olsen, Sharlo Copley, and Samuel L. Jackson, and presents a story of deep-seated offenses and elaborate revenge. We've seen some footage that shows how Lee and crew have worked with and around the original film from Park Chan-wook. And now there's a clip that keeps things pretty simple, as it presents a conversation between the characters played by Brolin and Olsen. It's tense, heated stuff, and actually might be one of the better looks at the movie so far.
Warning: the Entertainment Tonight music really ruins the tone of the scene at the end — it's almost comedy.
Oldboy opens on November 27.
OLDBOY follows the story of an advertising executive (Josh Brolin) who is kidnapped and held hostage for 20 years in solitary confinement without any indication of his captor's motive. When he is inexplicably released, he embarks on an obsessive mission to discover who orchestrated his bizarre and torturous punishment only to find he is still trapped in a web of conspiracy and torment. His quest for revenge leads him into an ill-fated relationship with a young social worker (Elizabeth Olsen) and ultimately to an elusive man (Sharlto Copley) who allegedly holds the key to his salvation.