New 'Out Of The Furnace' Trailer And Poster: "I Like This One... He's Tough"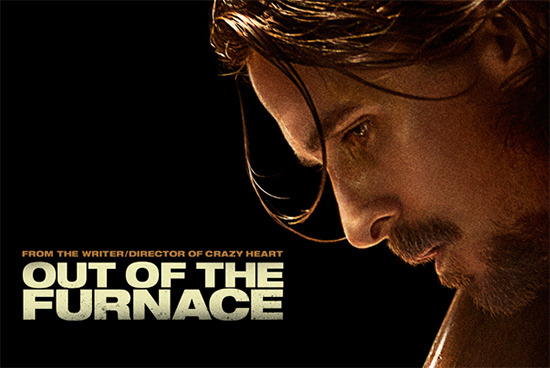 Crazy Heart director Scott Cooper returns this winter with Out of the Furnace, a crime thriller that features an all star cast including Christian Bale, Casey Affleck, Woody Harrelson, Forest Whitaker, Willem Dafoe, Zoë Saldana and Sam Shepard.
The first trailer made the film look great, and this new one outlines the story a bit better, so if you watch this you'll start to know how brothers played by Bale and Affleck run afoul of a local criminal played by Harrelson, and how that sets up a conflict that will probably mess everyone up in the end.
You may want to watch just the first half or so, since that'll get the idea across and not spoil anything. As per the usual, this trailer probably shows less than it seems to, but since you're probably going to be sold on the film without watching much footage at all, it could be best to leave most of the work to the full feature.
Out of the Furnace opens on December 6.
has the trailer.
From Scott Cooper, the critically-acclaimed writer and director of Crazy Heart, comes a gripping and gritty drama about family, fate, circumstance, and justice. Russell Baze (Christian Bale) has a rough life: he works a dead-end blue collar job at the local steel mill by day, and cares for his terminally ill father by night. When Russell's brother Rodney (Casey Affleck) returns home from serving time in Iraq, he gets lured into one of the most ruthless crime rings in the Northeast and mysteriously disappears. The police fail to crack the case, so – with nothing left to lose – Russell takes matters into his own hands, putting his life on the line to seek justice for his brother. The impressive cast of Christian Bale and Woody Harrelson are rounded out by Casey Affleck, Forest Whitaker, Willem Dafoe, Zoe Saldana and Sam Shepard.