Saoirse Ronan Used A Lightsaber In Her 'Star Wars Episode VII' Audition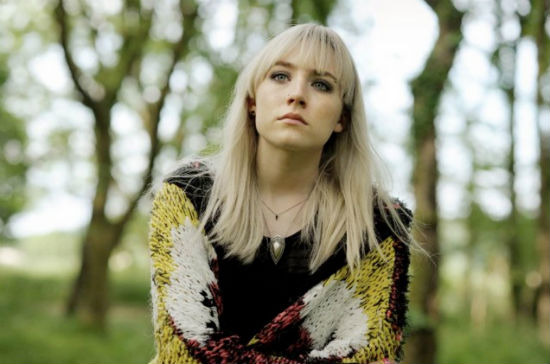 Saoirse Ronan was the first actor to let the cat out of the bag about auditioning for Star Wars Episode VII. The Hanna actress freely admitted she auditioned for a part and added that "everyone" was auditioning for the film.
If she could go back in time, the actress probably wouldn't have said that. But she did. It's out there. And in a new interview Ronan not only admits it again, she spoke about the actual process. Here's a tease: "I had so much fun pretending to take out a lightsaber."
Is she continuing to talk about this because she's didn't get the part? Or is she talking about it because she's close, and wants to gauge fan reaction? Read her quote and discuss below.
Ronan spoke about the audition on the Empire Podcast. She was on to promote her festival film How I Live Now and said the following:
Yeah, I did [audition for Star Wars Episode VII]... I don't know whether I should have said that now! I mean, everyone did. Everyone has auditioned for it. So many people I know have gone in for the part I've gone in for, and guys who've gone in for a particular part, so I'd imagine J.J. is probably just scanning the earth to find the people that he needs.
But nobody has a clue what it's about, and nobody's read the script. So I've gone in and read for it, but I have to say, I think it's the only time I've ever thought, 'You know what? Even if I don't get it, I had so much fun auditioning, pretending to take out a lightsaber – out of a bag, kind of inspect it and not know what it is. That was... that was great. A lightsaber! Star Wars!
If Ronan had to use a lightsaber, it's pretty obvious the long running rumor of a female Jedi at the center of this movie is true. Or, it's possible she was mimicking the scene of Luke Skywalker in A New Hope. Either way. Excellent.
That second to last thing is of particular interest though. The bit where everyone going in to audition for the film doesn't know what the movie is about. Not that they would need to know – it's Star Wars for crying out loud – but its explains a few things. It explains why we've heard about all these people who've auditioned, but not a peep about plot. Also, it sets up a danger of getting great actors interested (such as, I don't know, Liam Neeson, Natalie Portman and Ewan McGregor for example) without having them actually read the screenplay. They'll surely read the screenplay before they sign on to make the film, but it seems like that's a way down the road.
Here's a random thought. Since Ronan is continuing to talk about this in the press, do you think – maybe – she's got the inside track on the role and this is Lucasfilm's way of testing the waters? Or has she been ruled out, which is why she's not shy about it?
You can listen to the full podcast in the below embed. Any thoughts?