'Jack Ryan: Shadow Recruit' Trailer: Chris Pine And Kenneth Branagh Reboot The Spy Franchise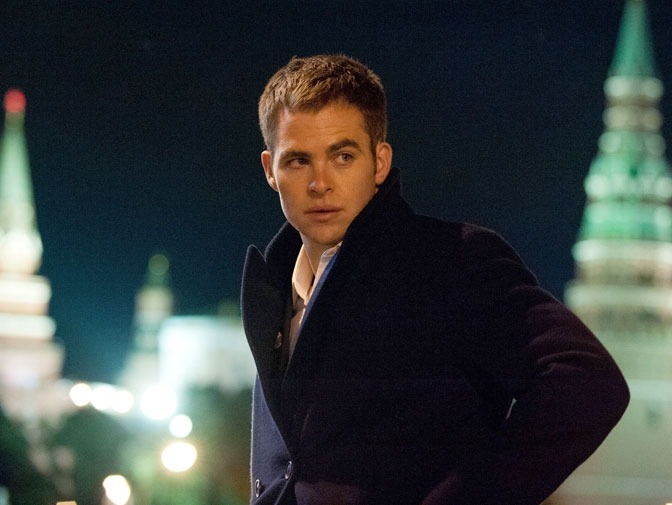 What better way to honor the memory of the recently deceased author Tom Clancy than to get our first look at the reboot of a franchise featuring his most famous character? Kenneth Branagh's reboot of the Jack Ryan franchise, Jack Ryan: Shadow Recruit, stars Chris Pine in the title role. Unlike versions of the character played by Ben Affleck, Harrison Ford and Alec Baldwin, however, this Jack Ryan is just at the beginning of his career as a secret agent.
Branagh does double duty as the main bad guy, Kevin Costner plays a senior agent and Keira Knightley is Ryan's lady. Check out the trailer, which is full of that trademark Tom Clancy action and intrigue, below.
Thanks to Yahoo for the trailer.
Talk about a trailer that builds and builds. Sure, it looks like a typical action spy movie, but it's an action spy movie done the Hollywood way. Real stunts, big explosions and great actors doing exciting things. Before watching this, I had zero interest in Jack Ryan: Shadow Recruit. Now I think it's going to be a really fun ride.
One interesting note is all the press materials don't have a release date. It was originally scheduled for Christmas Day, but maybe that's not happening anymore.
Here's the official synopsis:
Based on the character created by bestselling author Tom Clancy, "Jack Ryan" is a global action thriller set in the present day.  This original story follow a young Jack (Chris Pine) as he uncovers a financial terrorist plot.
The story follows him from 9/11, through his tour of duty in Afghanistan, which scarred him forever, and into his early days in the Financial Intelligence Unit of the modern CIA where he becomes an analyst, under the guardianship of his handler, Harper (Kevin Costner).  When Ryan believes he's uncovered a Russian plot to collapse the United States economy, he goes from being an analyst to becoming a spy and must fight to save his own life and those of countless others, while also trying to protect the thing that's more important to him than anything, his relationship with his fiancée Cathy (Keira Knightley).