Harry Potter Director David Yates Set For 'Who Is Jake Ellis?' Adaptation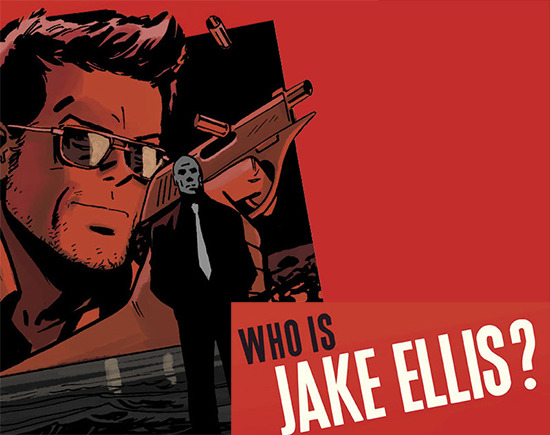 David Yates, who directed the last four Harry Potter films, has been bouncing back and forth between various possible Potter follow-ups for some time. Warner Bros. was working hard to keep Yates around, and finally set him to make a new Tarzan project; he was also working on films such as The Stand and an Al Capone movie. There was even talk of Yates making a Doctor Who film.
In the end Yates' first post-Potter project will be the pilot for the FX show Tyrant, which he took over after Ang Lee bailed on directing. But after Tarzan he may do some comic book material. Yates is attached to direct an adaptation of the Image Comics espionage series Who Is Jake Ellis? by Nathan Edmonson and Tonci Zonjic.
THR reports that Fox has taken the rights to the comic, with Peter Chernin producing, and that Yates has been set to direct.
The trade also explains that the story is about "Jon Moore, a former CIA analyst and mercenary spy on the run, protected only by the mysterious title character." But the nature of that man is unusual because Moore "knows" him thanks to illegal experiments in remote viewing, which allowed Moore to see Ellis. With the help of Ellis, Moore became a big-time criminal, but eventually the former spy starts looking into the origin and real intent of those experiments. In doing so, he learns the true nature of Jake Ellis.
No writer has been hired yet for the film, and without a script casting is some way off. Since Yates probably wouldn't make this until after Tarzan, we've got a bit of time before hearing more about it.