'24' Event Series 'Live Another Day' Setting And Timeline Revealed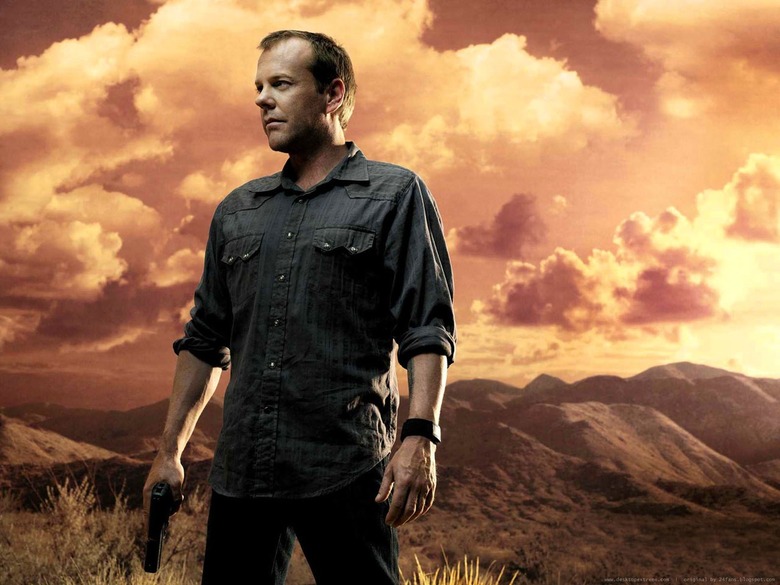 One of the main challenges producers faced in bringing back the hit show 24 and its hero Jack Bauer was making the return an event worthy of the original show. Since Bauer, played by Kiefer Sutherland, has saved the country and world numerous times, 24: Live Another Day has to do something special.
Turns out the first part of that escalation will be a wholly new setting. When the show comes back in May 2014 for a 12-episode run, Jack Bauer will be in London and four years will have passed since his last adventure with Counter Terrorism Unit.
Entertainment Weekly broke the news of the series' new setting and ran this quote from Sutherland:
'24' has always had such a global sensibility. But to be able to tell this intense '24'-style story with the beauty of Europe's history and architecture as the backdrop is going to be fascinating. Hopefully, by the time you're finished watching an episode, you'll feel like you've been there...on the edge of your seat.
Co-showrunner and executive producer Evan Katz added this:
We wanted the show's return to be an event, and part of that was putting Jack in a very different context. Four years ago, we left Jack a fugitive from justice and we're going to pick him up four years later in London.
Besides Sutherland, Mary Lynn Rajskub has signed on to reprise her role while other recurring characters – such as love interest Audrey played by Kim Raver – are still in negotiations. Filming will take place on location in London in January with the 12 episodes (half the day will be omitted but the episodes will still be in real time) airing on Fox in May.
What do you think of the London setting? Is four years enough time for Jack Bauer to have started a new life?