Marc Forster Won't Be Back For 'World War Z' Sequel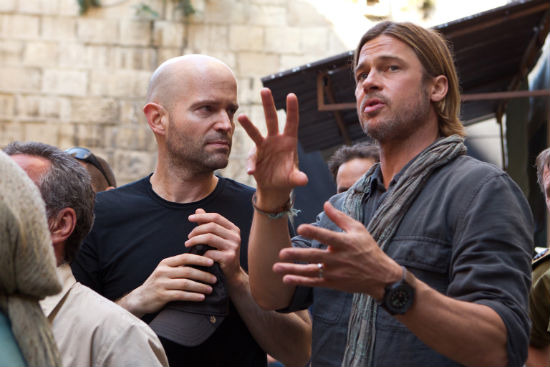 Despite World War Z being one of 2013's biggest surprise hits, the road to get there was very bumpy. Years of development preceded a difficult production, and during post-production, a whole new ending was written and shot. That raised questions and concerns about the film, most of which were directed at one man: director Marc Forster. It was probably more than any one person should have to handle.
So it's not a surprise that Forster, who also directed Quantum of Solace and Finding Neverland, will not be back for a sequel, should it come to fruition. 
The revelation came in a larger profile on star Brad Pitt's production company, Plan B, in The Hollywood Reporter. Thanks to Bleeding Cool for the heads up.
Here's the excerpt about the sequel:
Plan B also is developing a sequel to Z, which still is in its nascent stages, though director Marc Forster won't be back. "We are talking about it," says Pitt. "We are going to investigate a script. We have a lot of ideas we will cull from. Nobody is writing just yet, but we are compiling our ideas."
Though it certainly seemed like Forster stepped into something he was not quite prepared for with World War Z, he ended up doing a more than serviceable job. However, imagine World War Z was directed by someone with more large scale action experience? Hopefully that's the kind of person Pitt and Plan B look to for the second one...once there's an idea and script in place.