Samuel L. Jackson Confirms Elizabeth Olsen For 'Avengers: Age Of Ultron;' Paul Giamatti Will Be In 'Amazing Spider-Man 3'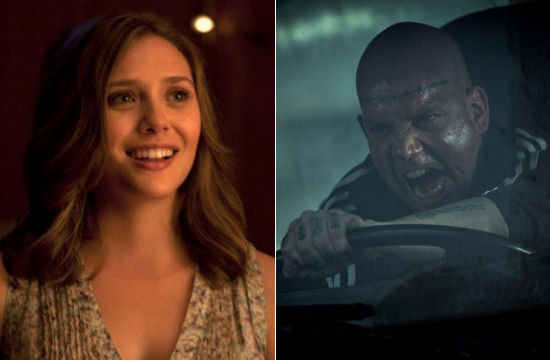 Two big superhero assumptions were confirmed by actors today. First up, Nick Fury himself, Samuel L. Jackson, confirmed Elizabeth Olsen is joining him in Avengers: Age of Ultron. Second, Paul Giamatti, who makes a brief appearance as the Rhino in The Amazing Spider-Man 2, said he's expected to come back for The Amazing Spider-Man 3 (which just got a trio of writers) but probably not The Amazing Spider-Man 4.
Samuel L. Jackson was speaking with the Wall Street Journal (about something recent and spoilery) and they asked him about Avengers: Age of Ultron. Here's the quote they printed:
I don't think we begin shooting before March of next year. I know we're shooting in London, that James Spader is Ultron and going to be the bad guy, and that we added Ms. [Elizabeth] Olsen [who will play the Scarlet Witch], but I don't know what she's doing, if she's on the inside or the outside. I haven't seen a script.
The bracketed statements were added in so, that's the Journal adding in the role. Jackson did not specifically say "The Scarlet Witch." But, let's be honest, Olsen is Scarlet Witch. Marvel has yet to confirm any of this and probably won't for a little while.
Next up, we've heard from many people that Paul Giamatti's role as Rhino in The Amazing Spider-Man 2 isn't a major role. That's reserved for Jamie Foxx's Electro. Yet you don't cast an Oscar nominee in a small role for no reason. Leaping off from the Sinister Six rumor, Giamatti told Collider the following:
I think I'm only doing the next movie, I don't think I'm in the next-next movie.
He's not 100% sure on the second part of that statement though, as you can see towards the end of this video.
These are both educated assumptions we've made in the past, but it's always nice to have confirmation. Do you think Rhino will be the big baddie in The Amazing Spider-Man 3? Will Elizabeth Olsen be good as Scarlet Witch?