'Rush' Writer Peter Morgan Writing Ang Lee's 3D Boxing Film; Plot Details Revealed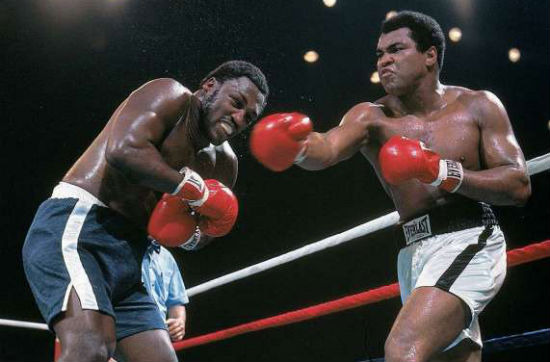 Another impressive name has joined Muhammed Ali and Joe Frazier for Ang Lee's latest film. A few months back, we reported that the multiple Oscar winner is prepping a 3D film based around some of the classic boxing matches of the Sixties and Seventies. Very little was revealed beyond that. Now a screenwriter has been added, and he gave up a few more details.
Peter Morgan, the Oscar-nominated writer of The Queen, Frost/Nixon, The Last King of Scotland and Rush, will write the film for Lee. Read his quotes below.
Morgan said the following to Daily Mail (via The Playlist):
It's a look at how brutal the confrontations were between Ali and Frazier. They were marked by how aggressive Ali was towards Frazier out of the ring. He taunted and belittled him....Ang wants to work with 3-D technology that will make an audience feel as if they're inside the ring
Morgan also said Lee plans on incorporating actual fight footage along with whatever new footage he films with his actors. He also revealed work on the script is in the early stages, so it won't be ready until "well into next year."
If Morgan isn't finishing his script until well into 2014, odds are we might not see this film until 2016 or possibly later. That's disappointing. But with two Oscars for Best Director, Lee has proved his films are worth the wait. Plus, the longer we wait, the better the 3D technology will get to make this film the boxing equivalent of Gravity.