'The Legend Of Conan' Moves Forward With 'World Trade Center' Screenwriter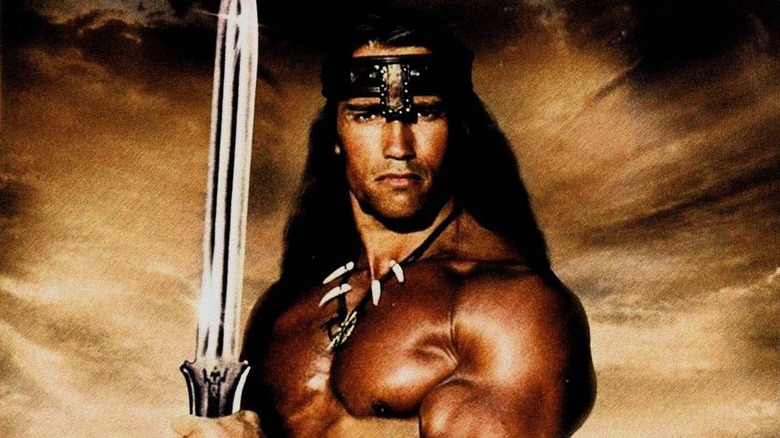 A significant step has finally been taken in the development of Arnold Schwarzenegger's return to the days of high adventure. Universal Pictures has hired Andrea Berloff to write the screenplay for The Legend of Conan, the sword and sandal sequel which will continue the story from the Conan films of the 1980s. Berloff is best known for writing Oliver Stone's World Trade Center, but she also penned the American remake of Sleepless Night as well as a few other male-centric, in-development projects including the NWA biopic, Straight Outta Compton. She's a screenwriter on the verge of the big time.
Deadline broke the news of this deal, which marks the first major step in the film's development since producer Chris Morgan (the Fast and Furious franchise) came on board and brought along his aging hero, Schwarzenegger. The actor, too, has been vocal in his desire to return to the role, which will be set decades after Conan the Destroyer and see Conan as an older king, struggling to keep his throne.
Morgan said the following to Deadline about Berloff:
[She's] an amazing writer who can juggle masculine grittiness with extreme emotional depth. Her take on Conan is powerful and genuine and would make Robert E. Howard proud.
No director or release date has been set, but this hiring signals the film is moving along at an encouraging pace.
To read more about The Legend of Conan, read some of our older articles.