'The Simpsons' Will Kill A Famous Character This Season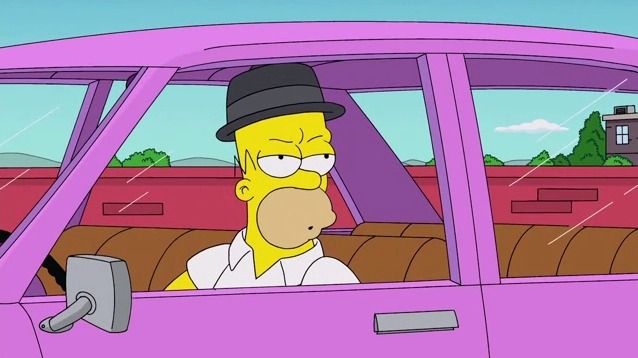 Though The Simpsons continues to cement its place in TV history, it's not really a show people talk about anymore. Sure, a steady stream of guest stars, both on-screen and behind the scenes, keeps the show in the press, and devoted fans still tune in. But the buzz of the '90s, from story lines like "Who Shot Mr. Burns?" and through-the-roof ratings, is long gone.
Back in 2000 the show earned a blip of new attention for killing a series regular, Maude Flanders. Now, for the show's record-setting 25th season, another Simpsons character will bite the dust. This one could be even more prominent.
Executive producer Al Jean revealed a major character would die in a new interview:
I'll give you a clue that the actor playing the character won an Emmy for playing that character, but I won't say who it is.
That does narrow it down a bit from the hundreds of Simpsons characters who've appeared on the show. Then again, seemingly every single voice actor who works on the show has won an Emmy. Of the character's they've actually won for, here's a list. According to Jean's quote, one of these people will die this season:
Bart, Homer, Marge, Lisa, Ms. Krabappel, Apu, Sideshow Bob, Moe, Grandpa, Barney, Krusty, Carl, Chief Wiggum, Comic Book Guy, Duffman
Who do you think it could be out of that list? My money is on Grandpa, Carl or Sideshow Bob.
Also, total side note, if you're a Simpsons fan and don't play Tapped Out, I urge you to do so. I recently got hooked on the mobile game and it's fantastic. I love it. Hopefully, characters won't die there.