'The Hunger Games: Catching Fire' Gets Four Entertainment Weekly Covers And An IMAX Featurette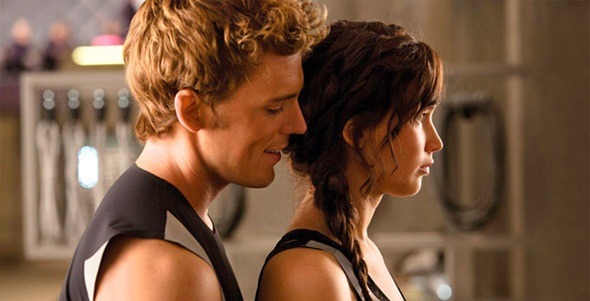 It's not too early to start making plans for the Quarter Quell. Tickets for The Hunger Games: Catching Fire went on sale today, though the film won't open for another several weeks.
To mark the occasion, IMAX released a new trailer encouraging audiences to see it big, while Entertainment Weekly unveiled not one but four different covers devoted to the film, featuring stars Jennifer Lawrence, Josh Hutcherson, Liam Hemsworth, and Sam Claflin. Check 'em out after the jump.
Hutcherson and Hemsworth look OK and Lawrence looks a bit wan, but yikes, who'd Claflin piss off at EW? He's normally a pretty handsome fellow — scroll back up to the header image if you need a reminder of just how handsome — but he looks awful here. Almost as bad as he did in his first EW cover for the role.
At least our dear Finnick got to flash those dimples in the IMAX featurette, even if it's only for a second. Of course, he won't be the only part of the movie that looks better in IMAX. As director Francis Lawrence explains below, the arena scenes are shot in IMAX — the better to convey just how overwhelming the experience is for Katniss.
[via Comic Book Movie]
The Hunger Games: Catching Fire opens November 22. Tickets are on sale now at MovieTickets.com and Fandango.com, among other websites, and are selling like hotcakes already. According to Variety, early projections have the movie making $160 million domestically in the first three days, which would make it one of the top five openings of all time.
THE HUNGER GAMES: CATCHING FIRE begins as Katniss Everdeen has returned home safe after winning the 74th Annual Hunger Games along with fellow tribute Peeta Mellark. Winning means that they must turn around and leave their family and close friends, embarking on a "Victor's Tour" of the districts. Along the way Katniss senses that a rebellion is simmering, but the Capitol is still very much in control as President Snow prepares the 75th Annual Hunger Games (The Quarter Quell) – a competition that could change Panem forever.