Alamo Drafthouse Scraps Plans For Manhattan Location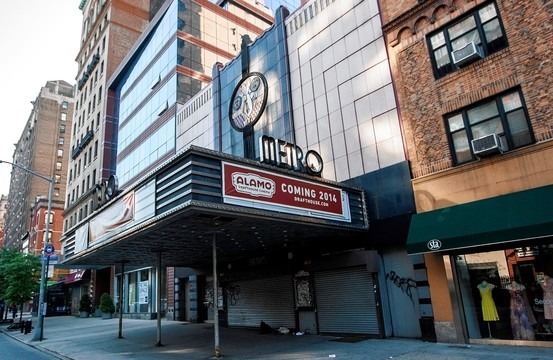 New Yorkers were thrilled last year to hear that Alamo Drafthouse was all set to come to Manhattan, but alas, it's not to be. The cinema chain has just scrapped their plans for the Upper West Side location, citing the rising cost of construction after Hurricane Sandy. Hit the jump to read more about the announcement.
However, the company posted an update on their website today announcing that they'd cancelled the Upper West Side theater, and explaining why:
An often-stated priority for the Alamo Drafthouse has been to open a venue in New York City. While that still stands true, the reality of the upper west side Metro is that too much has changed since we initially began work on the location. Construction costs have risen tremendously since engaging in the project back in early 2012 (due in some measure to ongoing Hurricane Sandy reconstruction efforts) and ultimately the location is no longer financially viable for us. We would love to make the upper west side location our next neighborhood theater in New York, but we cannot see this particular location as sustainable under current conditions.
It sounds like the Alamo Drafthouse still has plans to come to New York City eventually, but now that they're back to square one it'll be a couple years at the very least before a location opens up in Manhattan. Thankfully, New Yorkers who like boozy milkshakes and strict no-phones policies with their screenings aren't entirely bereft of options in the meantime.
Alamo Drafthouse opened a location in Yonkers last month, and construction for the Downtown Brooklyn theater, expected to open in 2015, is already underway. Additionally, the unrelated Nitehawk Cinema in the Williamsburg, Brooklyn offers many of the same amenities that have made Alamo so popular in other cities.