'Sal' Trailer: James Franco's 2011 Biopic Finally Set For Release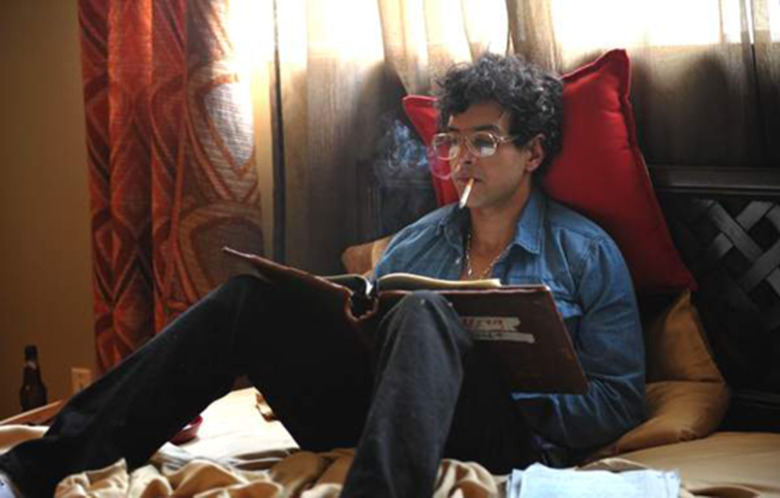 There are a lot of people who still consider James Franco primarily an actor, but thanks to the sheer volume of his output, Franco's career as a film director is flowering. He's got 22 credits to his name, and while many of his efforts are very under the radar efforts, Franco is commanding attention for his adaptation of works by authors such as William Faulkner and Cormac McCarthy.
As I Lay Dying has done festival rounds, The Sound and the Fury is shooting now, and the McCarthy adaptation Child of God just played the New York Film Festival and at a "secret" screening at Fantastic Fest. I admire Franco's dedication to just getting work done, and love that he'll tackle difficult material like Child of God, which he managed to turn into an interesting, engaging movie without watering down any of the weird or alienating elements of the story. All of which is a long preamble to argue for taking Franco seriously as a filmmaker.
And so here's a trailer for Sal, a film Franco completed in 2011. The film follows the last day of Sal Mineo, who was nominated for Oscars for his work in Rebel Without a Cause and Exodus, but soon found his career faltering. Openly homosexual after coming out in the '60s, Mineo's career had started to take an upswing when he was murdered outside his apartment in 1976. Val Lauren plays Mineo, and you can get a taste of his work, and the film, in the trailer below.
Sal will be on VOD and iTunes on October 22, 2013 and will open in select theaters beginning on November 1, 2013 in Los Angeles at the Sundance Sunset Cinema.
James Franco's Sal chronicles the final day in the life of actor Sal Mineo (Val Lauren), 1950s teen idol and an Academy Award® nominee for his roles in Rebel Without a Cause and Exodus. Almost two decades later, Mineo is no longer the marquee sensation he had once been — but he has become open about his homosexuality and is finding his way to becoming the actor and director he has always wanted to be. Featuring a magnetic performance by Lauren, Franco's intimate portrait finds the human details in a larger-than-life Hollywood story.