This Week In Trailers: Charlie Victor Romeo, For Those In Peril, The Lebanese Rocket Society, Shepard & Dark, If I Had A Heart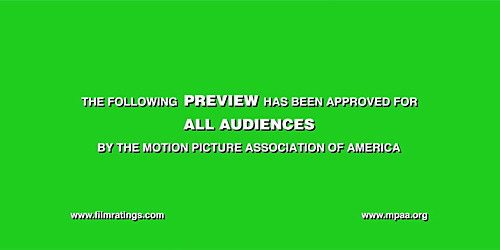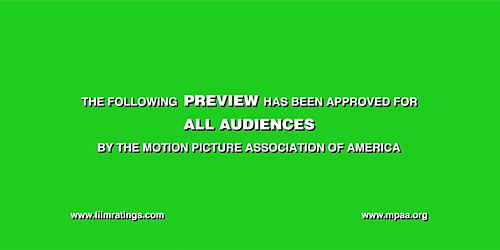 Trailers are an under-appreciated art form insofar that many times they're seen as vehicles for showing footage, explaining films away, or showing their hand about what moviegoers can expect. Foreign, domestic, independent, big budget: What better way to hone your skills as a thoughtful moviegoer than by deconstructing these little pieces of advertising? This week we get revenge, Korean style, shoot off some bottle rockets in the hopes of getting to the moon, watch pilots go down with the plane, take a moment to reflect on friendship between men, and then lose our minds when some men are lost at sea.     Charlie Victor Romeo Trailer
There is just no way to explain what's happening here without sounding too effusive.
The bass, the bend in the audio, that starts this teaser trailer is crushing. I'm not sure what I'm listening to but the disorientation is exactly what I think they're going for and it's unnerving. I want to see this right now.
What makes it so powerful is how it keeps you off-center. The noise, the voices, and then it hits you with its accolades. The festivals, the pull-quotes, and then the actors. You can infer that what we're seeing is a re-enactment, an interpretation of a moment aboard a plane, so it's not that it's particularly revelatory but that the foreboding and unease you get when a pilot talks about not being able to make it to an airport is when you feel it in your gut. It's a stage play but there is such a richness in this teaser that you don't really focus on the theatrics as you do the content of their voices. It somehow feels more real than it should be and any case as to why this has to be one of the must-see's this fall has just been made in under a minute.
Shepard & Dark Trailer
Make it a point to watch this one.
Director Treva Wirmfeld has made something that seems to be an honest examination into a male to male relationship. Forgetting that Sam Shepard was THE Dr. Jeff Cooper in 1987'S Baby Boom, he's been one of those actors who has played the kind of roles where you never knew if he was capable of decking the closest ne'er-do-well at any given time. This trailer is visual glue because of how truly banal it is. There is nothing scintillating or particularly incriminating about what is talked about here but it's the telling a story of how Sam became who he is, and the friend he has who has been along with him, that's the real lure. The trailer takes its time and doesn't push. We mosey on through the details. It's about these guys and even though one just happens to be an acclaimed artist doesn't take away from the average-ness of how two friends stay connected through the decades. If anything, it will affirm the power of developing true relationships and keeping them going even if distance splits you apart.
For Those In Peril Trailer
Small town, big drama.
To understand that this is about the sole survivor of a fishing accident in which our protagonist is the only person alive to tell the tale, only to be ostracized by the town due to some mermaid, anachronistic superstition, is to understand how things for our man Friday go from survivor's guilt to persona-non-grata. One of the notes made early on for those keeping score at home, which helps elevate this trailer, is the aside that the producer who helped this come to the big screen was also responsible for Berberian Sound Studio and Submarine. Two films that flew valiantly under the radar here in the states.
The real pleasure here is how well it communicates what is really happening with regard to who everyone is and why there appears to be a lot of attitude being tossed our protagonist's way. It documents the slow breakdown from guilt to sheer mental instability and charts that descent in the form of erratic behavior patters. From night vision, aquatic themed fever dreams, to full on delusions, there's nothing that can keep our guy from going off that proverbial deep end to where he can only end up: in tragedy. Sharp, yet rough around the edges, this has the earmarks of something intimate. Director Paul Wright looks to have made something quite compelling as a first feature.
The Lebanese Rocket Society Trailer
Who else here had a brief flirtation with Estes Rockets?
I'm sure my own brief encounter had everything to do with a deep seeded pyromania and nothing to do with the physics or mechanics of real rocketry. No matter though, as this trailer brings back all the follies of what many of us did as children by showing us adults who were trying to understand the same technology in order to build something truly great while the rest of the world reached for the loving embrace of space. Directors Joana Hadjithomas and Khalil Joreige smartly show the progression of wide-eyed optimists while tempering that with the keen nuttiness of how unbelievably difficult this endeavor was actually going to be. To take something from model rocket stage to something that genuinely would have stages, and would itself be a rocket, is incredible. That it's stayed quiet for so long is the real lede here.
You can see the amount of pride and dedication that went into making this into something truly worth putting forth on the world stage. Since we're not talking about the Lebanese space race one can only conclude things did not go as planned but any good drama will somehow defy expectations and we're given that indication here without it completely seeming like this was a fool's errand. Indeed, it appears that it drove a nation to dream bigger but it also drove us to do the same thing.
If I Had A Heart Short
The trailer for Kotoko still stands as one I truly admire.
Simon Halsall cut that trailer and, along with his brother, went to South Korea to shoot short film. As Simon explains it, "my brother and I went out to Korea (neither of us speaking any Korean) and entirely self funded the film on a shoestring budget of £2,000 (still no idea how we managed to pull the whole thing off to be honest)...During post production we had the insane luck of Ben Wheatley and Andrew Starke (Kill List, Sightseers and A Field in England) coming on board as executive producers...My brother sent off a rough, early cut to Rook Films on a whim. Thought why not... And then unbelievably they've came on board and helped us finish the film. We're now in meetings with pretty amazing people to develop our first feature film."
It's not often when I get a chance to show off something truly fascinating like this so if you happen to have 12 minutes you will not be disappointed. So very impressed by the level of talent on display here.
Nota bene: If you have any suggestions of trailers to possibly be included in this column, even have a trailer of your own to pitch, please let me know by sending me a note at Christopher_Stipp@yahoo.com or look me up via Twitter at @Stipp
In case you missed them, here are the other trailers we covered at /Film this week: