'Breaking Bad' Finale Had Most Viewers In The Show's History - By A Lot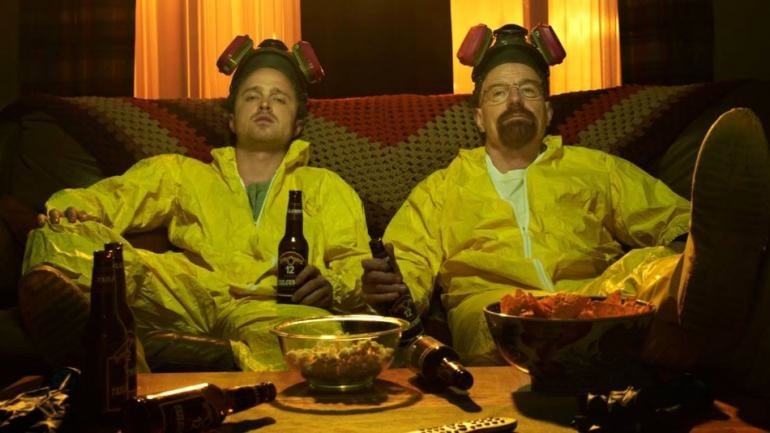 Just two years ago, AMC was thinking about letting Breaking Bad go. Despite critical acclaim, they deemed the show too expensive with less than impressive ratings and looked at options to move the show somewhere else. My how times have changed. After deciding against this and renewing the show for its two-part final season, the show picked up incredible momentum. The explosive (get it?) fourth season finale had 1.9 million viewers. Season five debuted with 2.93 million. The second half debuted with an incredible 5.92 million and the penultimate episode blew all those away with 6.58 million.
At that rate, everyone knew Sunday's finale will be the highest rated episode of the entire series, assuring the show would go out on top. But the final numbers are in and, it's way bigger than anyone imagined.
Entertainment Weekly was among the outlets to report on the rating. The finale of Breaking Bad, "Felina," had 10.3 million viewers. And that's before DVR numbers are accounted for.
How the heck could a show, so close to being shelved, exponentially increase its viewers like that? Experts point to Netflix, which offered fans and non-fans alike the opportunity to catch up with the show in the long break between seasons. That, along with incredible word of mouth and buzz, made the show appointment, cultural television. If you weren't watching at 9 p.m. on Sunday night, you felt like you were missing out. That was especially true for Sunday's finale, which spawned millions of social media mentions, Breaking Bad parties, live events and more.
The lessons here are numerous. Most importantly is great art will find an audience. However, it must be given time to grow. Who is to say shows like Freaks & Geeks or Firefly wouldn't have reached similar heights if not cancelled after one season? Sometimes, and its the case with HBO and The Wire as well, corporations have to look at the critical reaction instead of the public one. There's also a lesson here about new media. The fact four full seasons of Breaking Bad were immediately available to anyone who wanted to catch up absolutely accounted for the unprecedented rating for its finale. Catching up became a badge of honor and the finale was the reward.
So congrats Breaking Bad. You went out on top like you deserved, with ratings any run of the mill TV sitcom would kill for.