Page 2: Goodbye 'Breaking Bad' Edition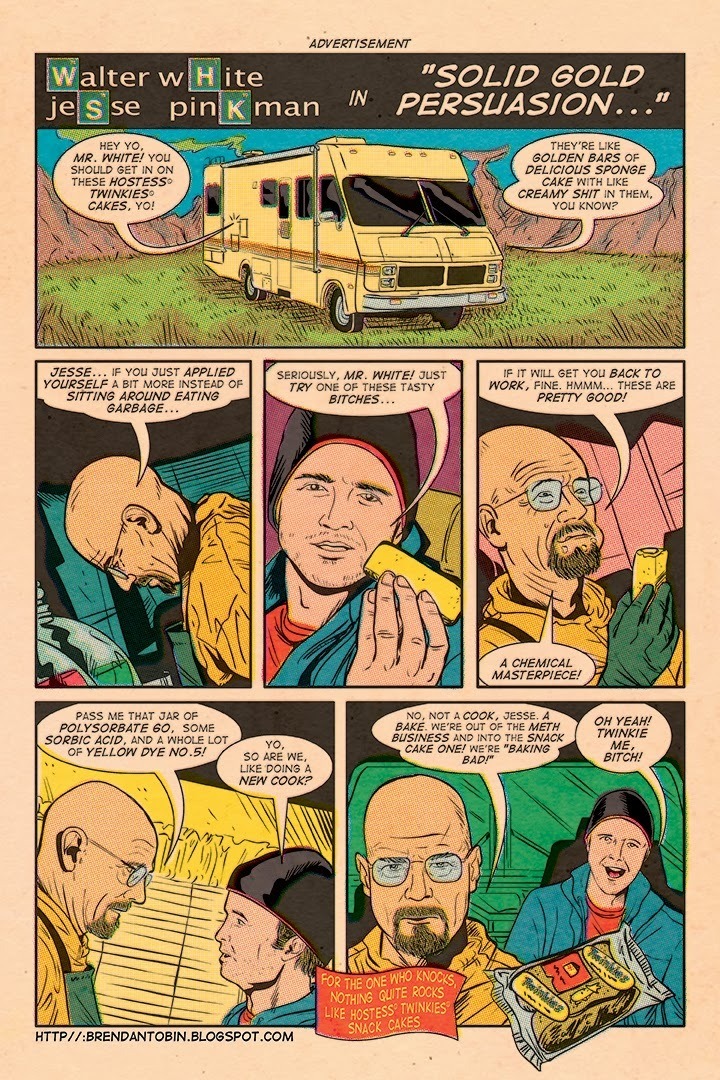 Page 2 is a compilation of stories and news tidbits, which for whatever reason, didn't make the front page of /Film. After the jump we've included 36 different items, fun images, videos, casting tidbits, articles of interest and more. It's like a mystery grab bag of movie web related goodness.
Header Photo:  'Breaking Bad' Twinkie Comic Book Ad Spoof
Crazy Theory: Did the entire Breaking Bad finale take place in Walter White's head?Vince Gilligan Says There Was A Much Harsher Version Of The 'Breaking Bad' Finale They Didn't Use & More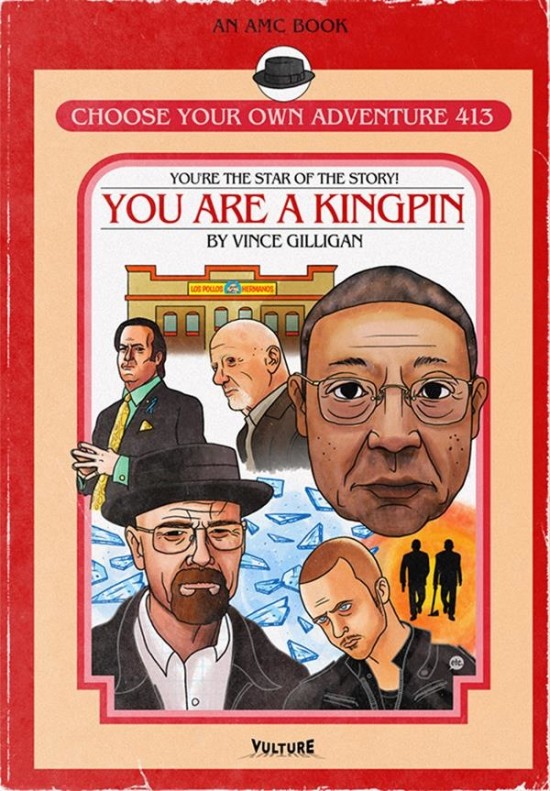 The Choice Is Yours With "Breaking Bad" Choose Your Own Adventure Books
7 Things I Learned from the Breaking Bad Finale23 Reasons Why We Won't Miss That B*tch, Skyler White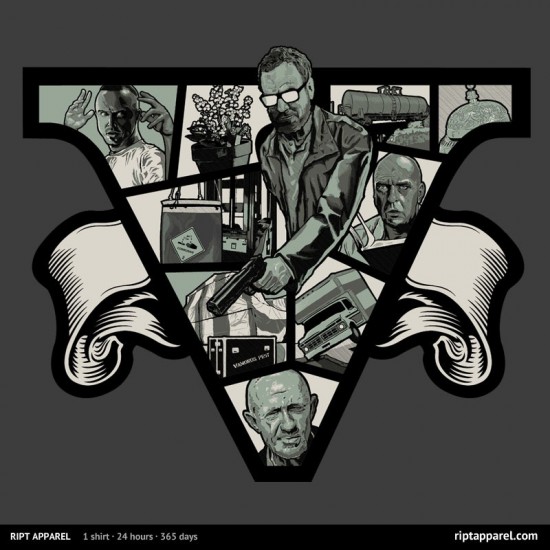 Today's t-shirt of RIPT Apparel is a Breaking Bad-inspired design "Five"
'Breaking Bad' Final Episode Illegally Downloaded 500,000 Times in 12 Hours
'Breaking Bad' Finale: 5 (Sort of) Loose Ends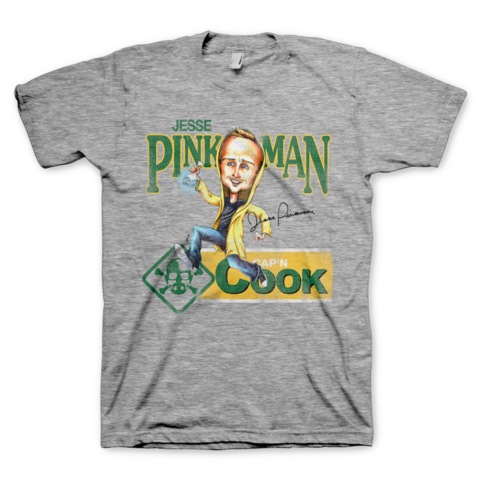 Jesse t-shirt from Gallery1988
Albuquerque Said Good-bye to Breaking Bad With Finale Parties
'Breaking Bad': Aaron Paul tweets goodbye to Jesse
22 Reasons to Love Aaron Paul

Jeff Victor's The Evolution of Walter WhiteA Crystal Blue Heart Of Darkness: Final thoughts before the 'Breaking Bad' finale

Breaking Bad Finale Wish Fulfillment
BREAKING BAD Gets What It Deserved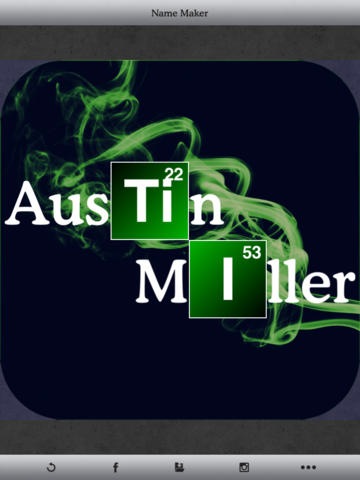 Make A Badass 'Breaking Bad' Name For Yourself With This Simple Fan-Made iOS App
Bad Breakers: 10 Characters That Turned to the Dark Side
'Baking Bad', The 'Breaking Bad' Spin-Off For The Netherlands
Breaking Bad: TV's top 10 endings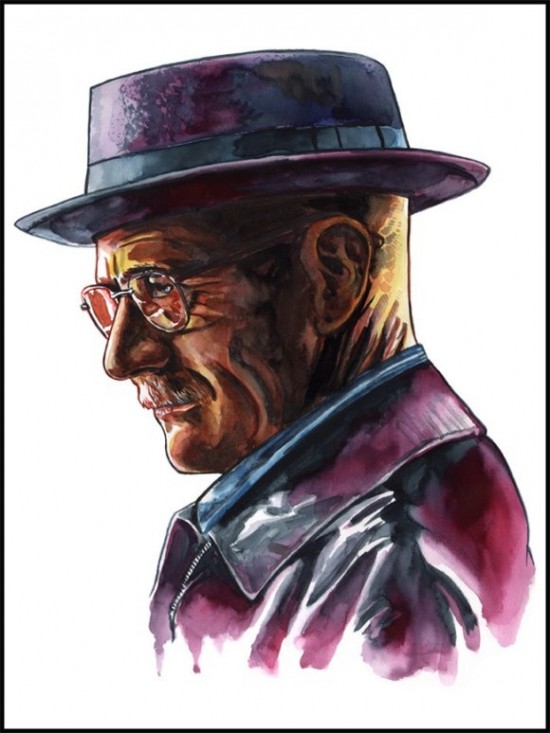 SPOKE ART ANNOUNCES TIM DOYLE'S NOTHING BESIDE REMAINS TIME-RELEASED PRINT – AVAILABLE TODAY ONLY (SEPTEMBER 29, 2013)
Why Saul Goodman Will Be The Perfect Breaking Bad Follow Up
Breaking Bad animated series11 Breaking Bad Finale Facts Revealed on Talking Bad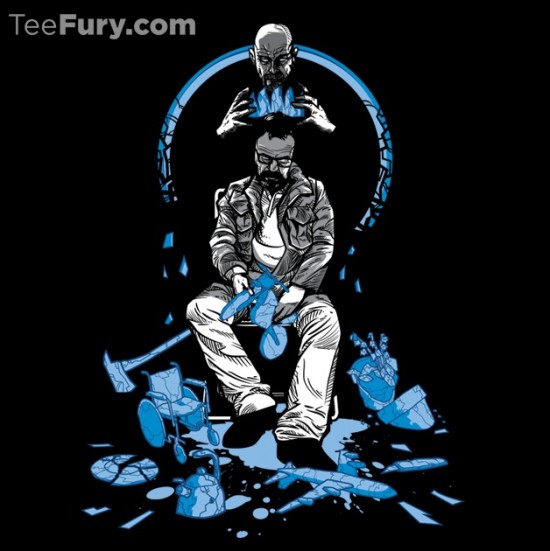 Today's t-shirt of the day on TeeFury is a Breaking Bad-inspired design "Long Live the King...".
30 Things To Do Once Breaking Bad Ends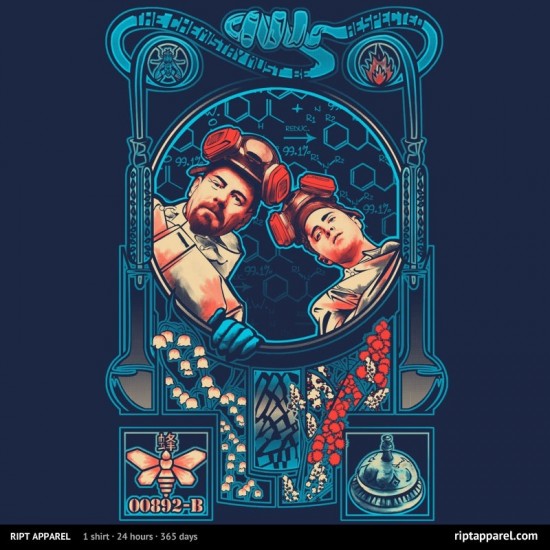 Today's t-shirt of RIPT Apparel is a Breaking Bad-inspired design "Respect The Chemistry"
'Breaking Bad': 7 Lessons Showbiz Can Learn From the Gamechanging Series
The Cast of 'Breaking Bad' Sings 'Bye Bye Bye' on 'Late Night With Jimmy Fallon'
'Breaking Bad' composer discusses the show's 'constantly evolving' score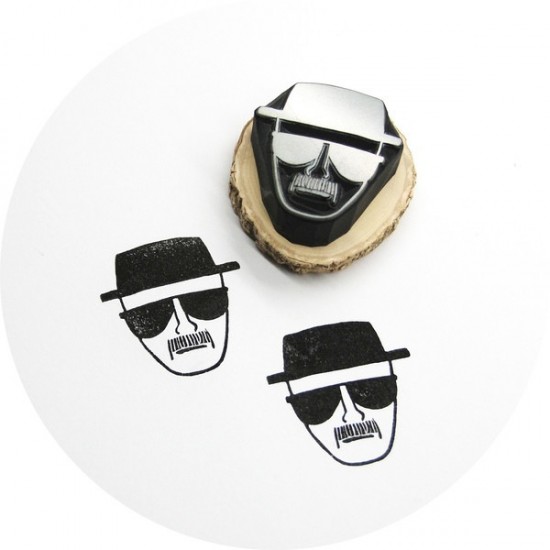 'Breaking Bad' Heisenberg rubber stamp
8 OF THE BEST FINAL SCENES FROM TV SERIES FINALES
BREAKING BAD...IN THREE MINUTESFavorite BREAKING BAD Moments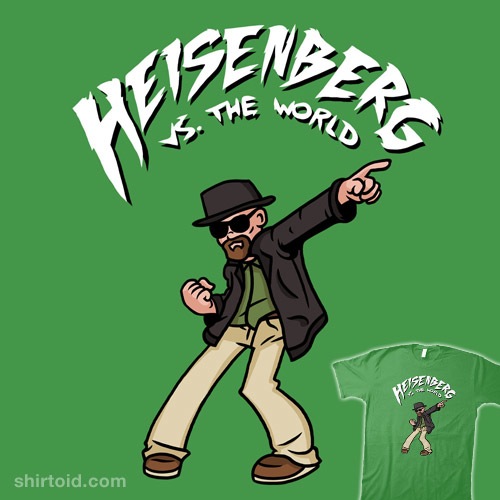 Heisenberg vs. The World t-shirt
'Breaking Bad': 10 ways that Walter White is exactly like Scrooge McDuck (including a new ending theory)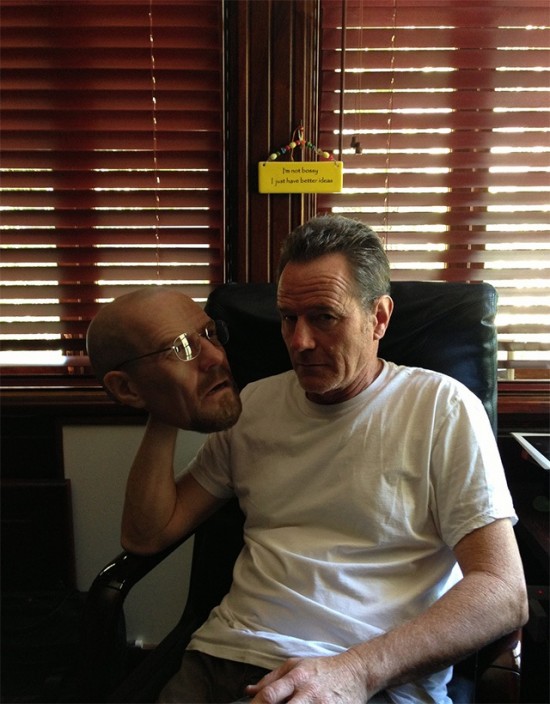 Ultrarealistic Heisenberg-Mask
R.I.P. Director William A. Graham
BRYAN CRANSTON READS HIS FAVORITE FAN LETTER...AND IT'S EROTIC
CBS Renews 'Unforgettable' for Third Season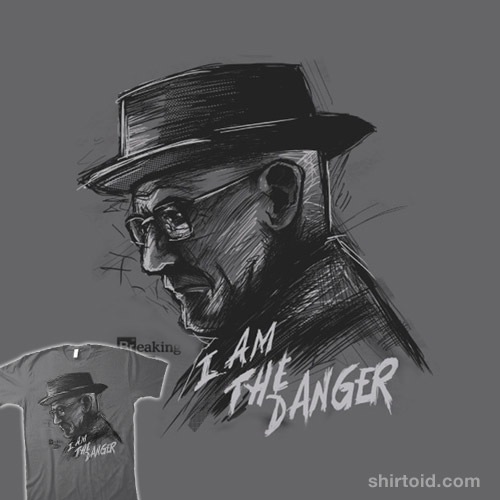 I Am The Danger t-shirt
Justified's Walton Goggins Joins William Monahan's Strange Thriller Mojave
Conan O'Brien Opens His Show With a 'Breaking Bad' Parody
Orphan Black Season 2 Production Begins. New season will premiere in April 2014.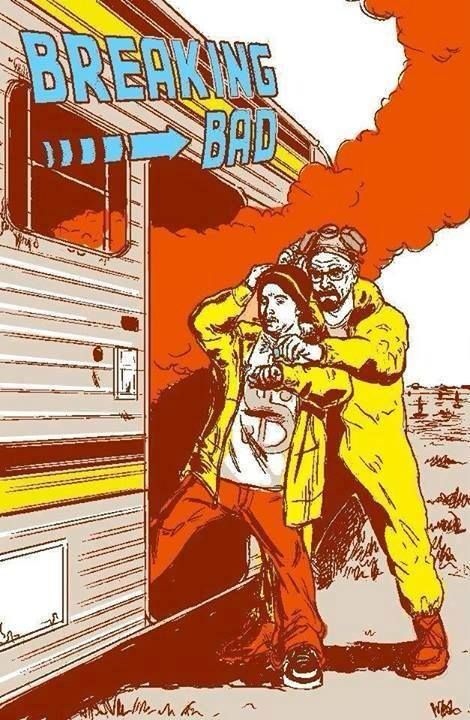 Breaking Bad To The Future
A&E Sets U.S. Version of French Series 'The Returned', Carlton Cuse In Talks To Adapt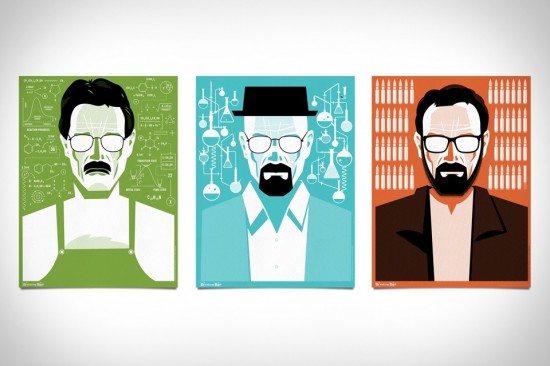 WALTER WHITE PRINTS
'Instructions Not Included' Sets Spanish Language Box Office Record For U.S.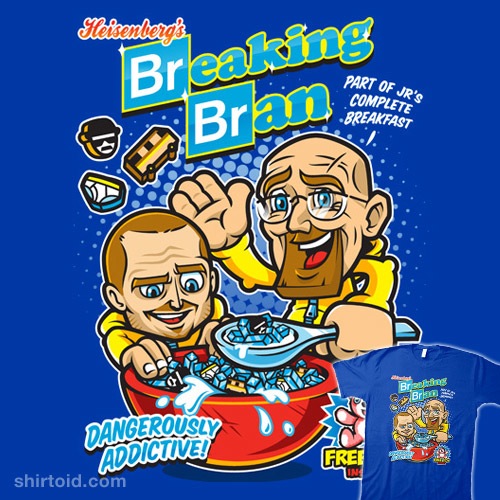 Breaking Bran t-shirt
Seth Rogen, Evan Goldberg to Direct 'The Interview' in Vancouver
Breaking Bad's Aaron Paul as Jesse Pinkman on 'Saturday Night Live'
'Downton Abbey' Ratings Jump Again With 9.6M Viewers For 2nd Episode Of Season 4
If you have any interesting items that we might've missed that you think should go in /Film's Page 2 – email us!