'Paranormal Activity 5' Gets Director; 'Paranormal' Spin-Off Director To Make 'Scouts Vs Zombies'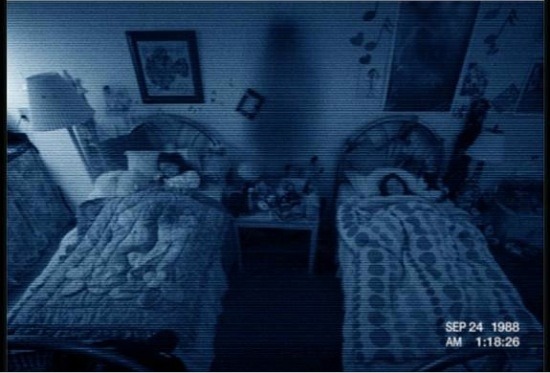 Lots of news on the Paranormal Activity front over the past few days, just in time to remind fans there won't be a new movie this year. First up was the news Almanac writers Jason Pagan and Andrew Deutschman will write the fifth installment of the franchise, set for release October 14, 2014. Next up, they got a boss. Greg Plotkin, editor and co-producer of the last three installments as well as the upcoming spin-off, Paranormal Activity: The Marked Ones, will helm Paranormal Activity 5.
Speaking of Paranormal Activity: The Marked Ones, which will be out January 3, that film's director Christopher Landon (who wrote Paranormal Activity 2-4) will leave the franchise for a new Paramount horror film simply called Scouts vs. Zombies.
Deadline broke both pieces of Paranormal news.
Scouts vs. Zombies, which is about exactly that, was on the Black List written by Carrie Evans and Emi Mochizuk. Lona Williams (Drop Dead Gorgeous) then did a re-write, which kickstarted it at the studio. It'll reportedly be a bigger production than the Paranormal movies, which will continue to be in at the "micro budget" level.Paranormal Activity 5 will continue the franchise's A-story of Katie and her kidnapping ways and Plotkin was the man most people figured would get the job.
To recap. Oren Peli, the writer/director of the first Paranormal Activity has stayed on to produce the franchise. He hired Christopher Landon to write the next three films and Greg Plotkin to edit them. Landon moved on to direct the Latino spin-off The Marked Ones before moving to the Boy Scout movie and Plotkin will get his shot at the big time with the Fifth film.
Do you think all this in-house grooming is good for the franchise?