Michael B. Jordan Eyed For 'Independence Day' Sequel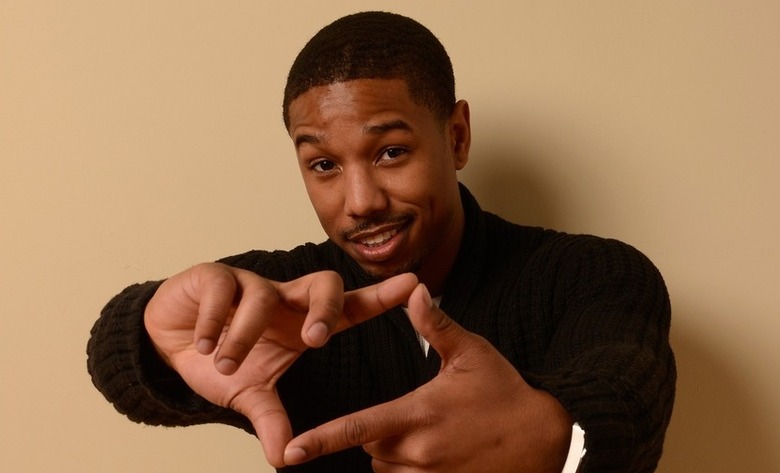 Will Smith was a star before he appeared in Independence Day, but the 1996 film vaulted him into the stratosphere. The same could happen for Michael B. Jordan, star of Friday Night Lights, The Wire and Fruitvale Station. Jordan (who may also be up for Star Wars Episode VII) is said to be eyed for a "major role" in Roland Emmerich's Independence Day sequel, ID Forever Part I. No offer has been made but the actor has reportedly met with the director, the director liked him. As do execs at 20th Century Fox, who might also still be considering him for Fantastic Four.
The Wrap broke the news of Jordan's potential involvement with the highly anticipated sequel. It currently is set for release in the Summer of 2015 but Emmerich has said it might get delayed till 2016, the 20th anniversary of the first film.
There's no word on whom Jordan would play in the film but the odds on favorite would be Dylan, the son of Jasmine (Vivica A. Fox) and step-son of Steven Hiller (Will Smith). Emmerich has suggested the character would play a larger role in the film as sort of a passing of the torch.
ID Forever Part I takes place twenty years after the events of the first film. The world has learned to use the technology the aliens brought to Earth to help rebuild but, now the reinforcements have made their way across the galaxy to exact revenge on the humans.
We'll keep an eye on this as casting and release information on the film develops.