Geoffrey Rush Will Be One Of Alex Proyas's 'Gods Of Egypt'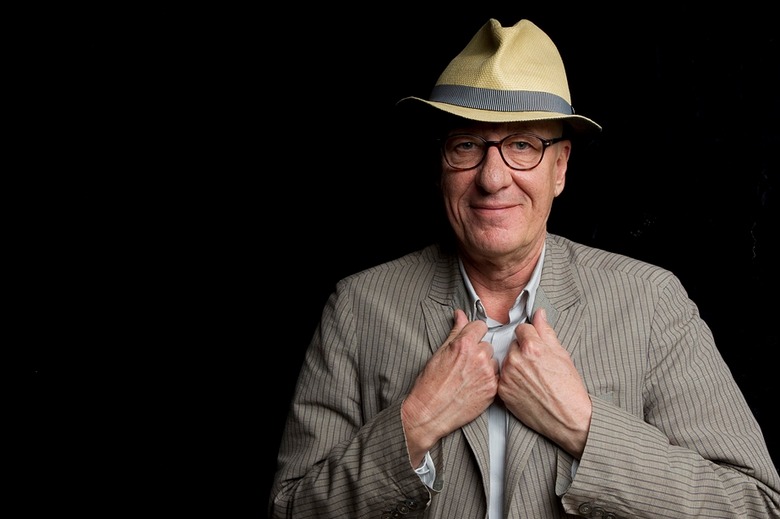 After spending much of the past decade with Jack Sparrow on the high seas, Geoffrey Rush is headed to warmer, drier climates in Gods of Egypt. The Oscar-winning actor will join Gerard Butler and Nikolaj Coster-Waldau in the Alex Proyas-directed fantasy, which follows a mortal who gets caught up in a dispute between deities. Hit the jump to find out whom they'll be playing.
Osiris' son Horus attempts to avenge his father by killing his uncle, but succeeds only in having his eyes plucked out. Still determined to stop the mad Set, Horus joins forces with the love goddess Hathor and a human thief who happens to be in love with a slave.
Butler will play Set, who in Egyptian mythology is the god of the desert, storms, and foreigners (thanks, Wikipedia!), while Coster-Waldau will play his nephew Horus. Rush has closed a deal to play sun god Ra, father of Set and Osiris — as well as Set's real target.
That seems like an oddly Caucasian lineup for a movie about African gods, but as we've seen with Ridley Scott's Exodus (among many other films), Hollywood considers Egypt to be part of Europe when it's convenient for casting.
That issue aside, Rush, Butler, and Coster-Waldau should make for a fun team-up. Bonus points if Proyas makes them stick to the gods' classical depictions: Horus and Ra are often portrayed with falcon heads, while Osiris traditionally has green skin.
Rush is probably best known these days for playing Captain Hector Barbossa in Disney's Pirates of the Caribbean series, but he continues to mix it up with all kinds of roles. He was nominated for an Oscar in 2011 for his supporting turn in The King's Speech, and could very well return to the awards circuit next year if his World War II drama The Book Thief takes off.