Found-Footage Tornado Pic 'Into The Storm' Sets August Release Date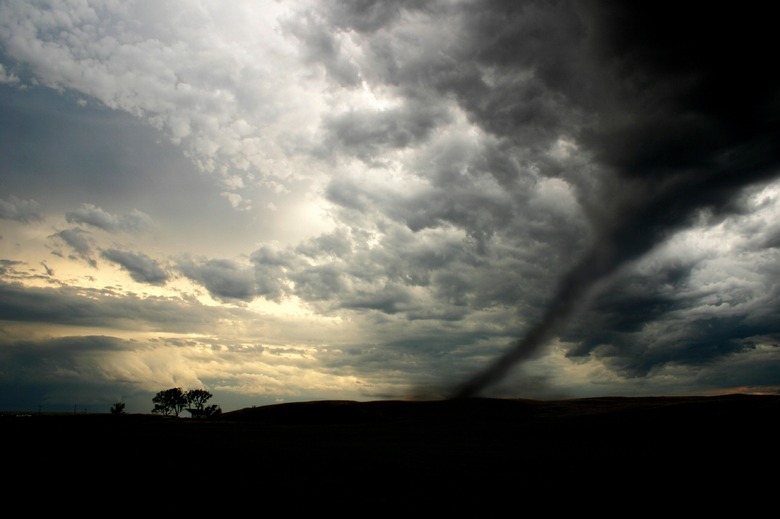 Just as next year's real-life tornado season winds down, Warner Bros. will unleash a twister of its own The studio has just set an August release for Into the Storm, formerly titled Black Sky or Category Six.
Steven Quale (Final Destination 5) directs the found-footage tornado thriller, which centers around a group of storm chasers and stars Richard Armitage (The Hobbit), Sarah Wayne Callies (The Walking Dead), and Matt Walsh (Veep). Hit the jump for plot details and more.THR reports that Into the Storm will now hit August 8, 2014. Also opening on that date are The Hundred-Foot Journey, a Lasse Halstrom-directed drama about rival restaurants in France, and Jonathan Liebesman and Michael Bay's Teenage Mutant Ninja Turtles reboot. The three films will also go up against the second weeks of Fifty Shades of Grey and Guardians of the Galaxy.
The Cloverfield-esque project follows a group of teenage storm chasers who get the once-in-a-lifetime opportunity to capture one of the most destructive storms in American history. As tornado after tornado slams a small town, sending its residents into hiding, the kids come out and try to document the goings-on.
Armitage plays a widowed father who teams with the storm chasers to rescue his son from the destruction. Jon Reep (Harold & Kumar Escape From Guantanamo Bay), Nathan Kress (iCarly), Arlen Escarpeta (Final Destination 5), and Jeremy Sumpter (Peter Pan) also star. John Swetnam (Step Up 5) wrote the script.
Into the Storm is the second picture from Quale, who made his feature directing debut on 2011's Final Destination 5. The horror sequel was a success for both Quale and Warner Bros./New Line, attracting the second highest box office grosses and the strongest reviews of the series. Prior to that, Quale served as the second unit director on James Cameron's Avatar and Titanic, The Haunted Mansion, and The Adventures of Rocky & Bullwinkle.