Martin Scorsese's 'The Wolf Of Wall Street' Unlikely To Make 2013 Release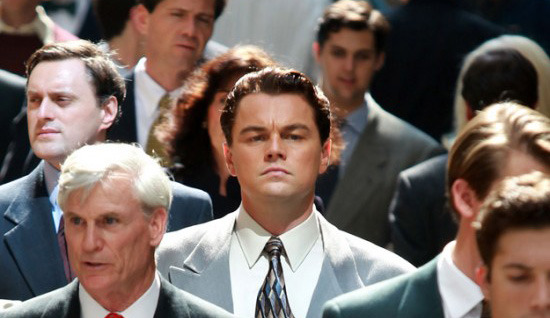 Nothing is official yet, but multiple outlets are reporting Martin Scorsese's upcoming film The Wolf of Wall Street is highly unlikely to hit its November 15, 2013 release date.
The film stars Leonardo DiCaprio, Matthew McConaughey, Jonah Hill, Kyle Chandler and Jean Dujardin, and rumor has it Scorsese recently turned in a near-three hour cut and needs to slim it down closer to two. That'll take some time, and that time will likely mean the film misses the 2013 Oscar race.
HitFix first reported the likely delay and outlets such as Showbiz 411 have since confirmed the issue. Paramount has yet to comment.
A similar situation happened in 2009 with Shutter Island. The film wasn't ready for its fall release, got pushed into February of 2010 and became one of the director's highest grossing films of all time, behind only his Best Picture winning The Departed.
We'll keep an eye on this and when and if Paramount issues an official statement we'll update.
The Wolf of Wall Street is based on a memoir by Jordan Belfort about excess and success on Wall Street in the 1980s. Here's the trailer.