'Need For Speed' Trailer: Aaron Paul Turns Leading Man In Video Game Adaptation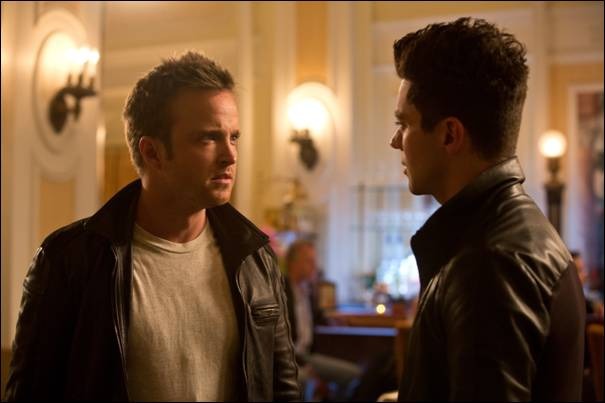 Breaking Bad might end this week, but you have not seen the last of Aaron Paul. Not by a long shot. He's starring in next year's Need for Speed, based on the popular video game series, and the first trailer is now out. Check it out below.
Head to Apple to see it in HD. Here's an embed.
Need for Speed opens March 14. It's directed by Scott Waugh, whose film Act of Valor was a surprise hit last year. Paul stars as Tobey, a racer and mechanic who is framed for a crime he didn't commit. When he gets out of prison, he's hell bent on revenge. And that revenge will obviously include lots of fast cars, racing and explosions.
If I'm Aaron Paul, and I get offered the lead in a big budget action movie post-Breaking Bad, I take it. It's hard to begrudge him that. But boy oh boy does this movie look bad. Maybe it's just a bad trailer, but most of the action looks generic and the voiceover is brutal. This is only a first trailer, and a short one at that, so it's difficult to pass judgement, but this isn't a good start.
Need for Speed also stars Dominic Cooper, Imogen Poots, Scott Mescudi, Ramon Rodriguez, Michael Keaton, Rami Malek, Dakota Johnson and Harrison Gilbertson.
What do you think of the trailer?