First Look: Kurt Russell In 'Fast & Furious 7'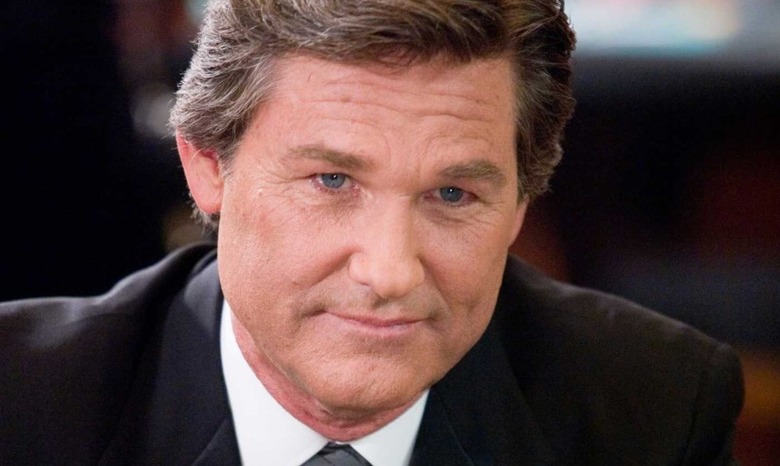 It was only a few weeks ago that we first heard Kurt Russell could join Vin Diesel and company for Fast & Furious 7. Now, not only has that casting been 100% confirmed, we actually have our first look at the action star on set. Check it out after the jump.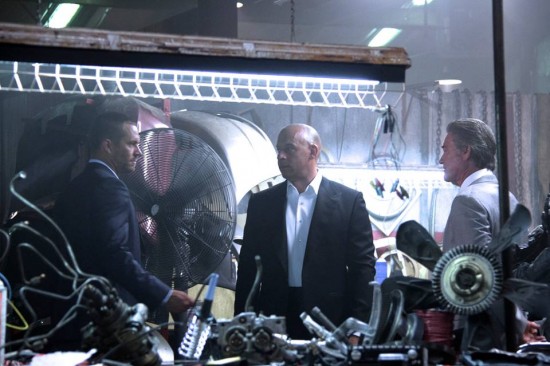 What exactly is going on in this photo is anyone's guess. Russell's character has not been revealed, although there was a rumor not long ago that he'd play the father of original The Fast and the Furious character Jesse. For those whose memories are rusty, Jesse was one of Dom's crew, a computer whiz and driver who was killed in a drive-by. He was portrayed by Chad Lindberg.
According to that story, Russell's character will be a villain. Then again, that same source also hinted that Russell wouldn't appear until Fast & Furious 8, and this picture proves that wrong. So take that information with a big grain of salt.
What we know for certain is that Jason Statham is playing a villain in Fast & Furious 7. His character is reportedly the brother of Luke Evans' Shaw, the villain of Fast & Furious 6, so his vendetta against Dom and his crew is clearly personal.
Fast & Furious 7 brings back most of the Fast & Furious 6 cast, including Diesel, Walker, Dwayne Johnson, Michelle Rodriguez, and Jordana Brewster. Lucas Black, from The Fast and the Furious: Tokyo Drift, is also set to return. Russell will be part of an intriguing crop of franchise newcomers that includes Statham, Tony Jaa, Djimon Hounsou, and Ronda Rousey.Fast & Furious 7 is shooting now for a July 11, 2014 release. James Wan (Insidious) directs.