'The Room' Behind-The-Scenes Book Release Party Will Feature New Documentary And Posters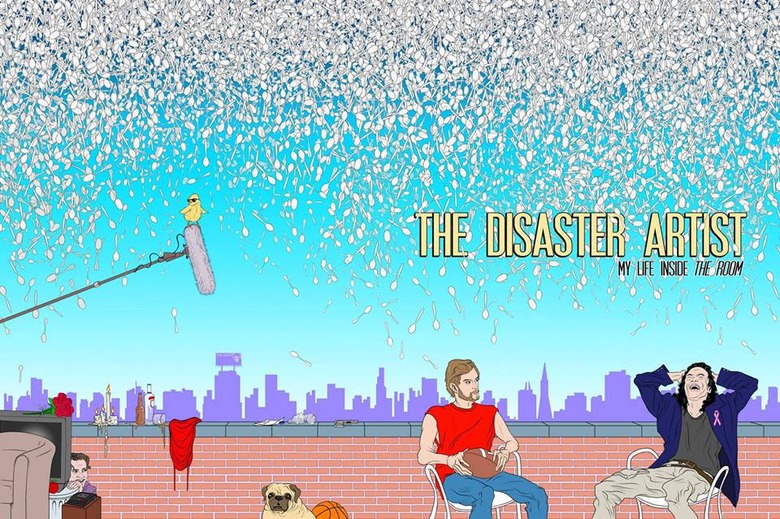 In Tommy Wiseau's comedy of errors The Room, he regularly greets his friend with a loud, disingenuous and blandly hilarious line: "Hi Mark!" Next week in Los Angeles, those two words are sure to be on everyone's lips because Mark himself, actor and author Greg Sestero, is finally releasing The Disaster Artist, a book detailing production of the film, one of the worst cult classics of all time.
Tuesday October 1 at the New Beverly Cinema in Los Angeles, fans can see a behind-the-scenes documentary on the making of The Room, followed by a Q&A and book signing with Sestero. Plus, the first 100 people to purchase the book get some awesome limited edition art by Alex Pardee. Below, get more information on the event and see additional posters.
For more information, and tickets, to the October 1 event, visit this link. Here's a trailer for the book, which is available in stores.
And here are some posters by Alex Pardee to commemorate both this event and the book release. The ones with the face will be available to the first 100 people who buy the book at the New Bev.
I have yet to read The Disaster Artist, but it's sitting on my desk ready to dive into. Any type of insight into what Wiseau had in his head while making The Room is sure to be both hilarious and an incredible trainwreck.