Watch Criterion Collection Trailer For 'Fantastic Mr. Fox'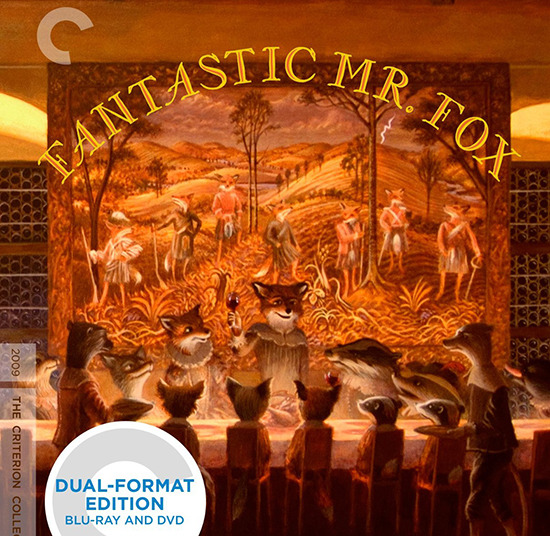 The new Wes Anderson movie, The Grand Budapest Hotel, is garnering praise left and right. While you wait for its March opening date, there's plenty of time to take in the new blu-ray release of an older Anderson movie, Fantastic Mr. Fox. The Criterion Collection disc, which hits stores next week, features an extensive suite of making-of features — enough to place the disc in good company with the rest of Criterion's Anderson releases.
Below you can check out a trailer for the release, narrated by voice actor and former Pulp frontman Jarvis Cocker.
Here's the list of features, as a reminder of what's in store for buyers beyond the movie:
Digital master, approved by director Wes Anderson
Audio commentary featuring Anderson
Storyboard animatic for the entire film
Footage of the actors voicing their characters, puppet construction, stop-motion setups, and the recording of the score
Interviews with cast and crew
Puppet animation tests
Photo gallery of puppets, props, and sets
Animated awards acceptance speeches
Audio recording of author Roald Dahl reading the book on which the film is based
Fantastic Mr. Dahl, an hour-long 2005 documentary about the author
Gallery of Dahl's original manuscripts
Discussion and analysis of the film
Stop-motion Sony robot commercial by Anderson
PLUS: A booklet featuring a new essay by critic Erica Wagner; a 2002 article on Dahl's Gipsy House by Anderson; White Cape, a comic book used as a prop in the film; and drawings, original paintings, and other ephemera.
Here's the trailer, from
. Fantastic Mr. Fox hits blu-ray via Criterion next week, on February 18.