Next Studio Ghibli Film Is From 'Arrietty' Director; Could It Be The 'Porco Rosso' Sequel?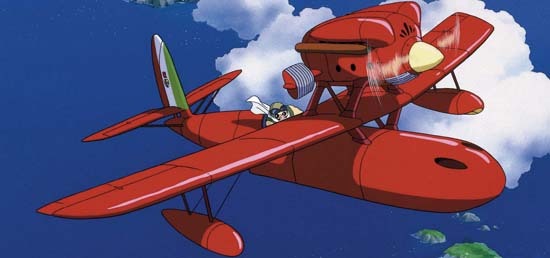 Hayao Miyazaki may have retired from directing feature films, but don't fret: Studio Ghibli will continue to make new movies. The next film from the studio reportedly will be from The Secret World of Arrietty director Hiromasa Yonebayashi.
And for Miyazaki fans, the interesting factor is that an anecdotal piece of information suggest that the film might be the long-rumored sequel to Porco Rosso. That's Miyazaki's film about a bewitched human pilot who, trapped in the form of a pig, engages in aerial battles over the Adriatic Sea after WWI.
Asahi reports that the film will be from Ghibli's young gun, the 40-year old Yonebayashi. The storyline for the film hasn't been released, nor has a title.
Yet Bleeding Cool helpfully points out that, in 2011 when The Secret World of Arrietty was in release in the UK, The Guardian printed a bio of the director that ended with a note about him working on the Porco Rosso sequel.
That said, at the September 6 conference in which Miyazaki's retirement was formalized, it was said that he will not be working on future Ghibli features. Prior word on the Porco Rosso sequel, subtitled The Last Sortie, was that the project had a script from Miyazaki, and would follow the title character through the Spanish Civil War as a noticeably older character. If Miyazaki is not "supporting" or working on further Ghibli projects, does that rule out a script he wrote a couple years back?
Yonebayashi's film will be released in the summer of 2014. We'll likely have more info in the next couple months as Ghibli's next film, The Tale of the Bamboo Cutter, is set for Japanese release in the fall.