Page 2: Penultimate 'Breaking Bad' Edition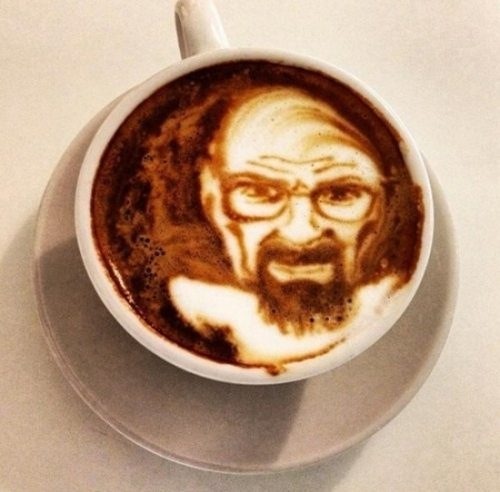 Page 2 is a compilation of stories and news tidbits, which for whatever reason, didn't make the front page of /Film. After the jump we've included 36 different items, fun images, videos, casting tidbits, articles of interest and more. It's like a mystery grab bag of movie web related goodness.
Header Photo:  Breaking Bad latte
Inside the Breaking Bad writers' room: how Vince Gilligan runs the show
Breaking Bad's Ozymandias Was Not The Series' Greatest Episode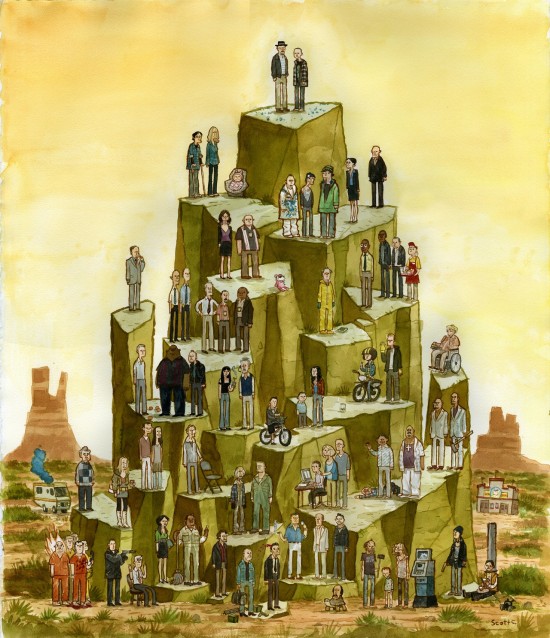 Scott C created this awesome Breaking Bad print
Damon Lindelof on Breaking Bad: How Heisenberg Is Like Batman
'Breaking Bad' Writer Peter Gould on Penultimate Episode — 'What Hell Looks Like'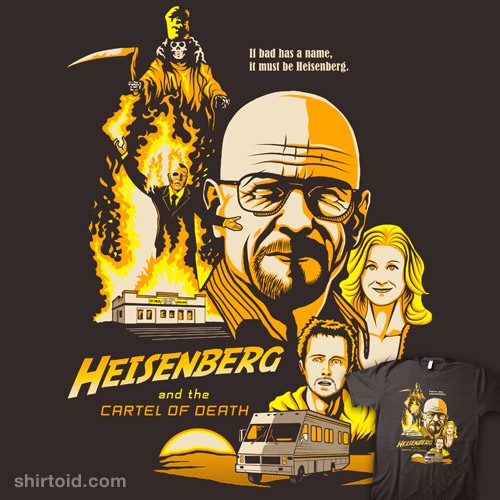 Heisenberg and the Cartel of Death t-shirt
9 Questions Breaking Bad Still Needs to Answer
'Breaking Bad's Infamous Phone Call Becomes a Referendum on the Show and Its Audience

How to Draw Breaking Bad's Walter White
Breaking Bad fans in Albuquerque: here's the one viewing party not to miss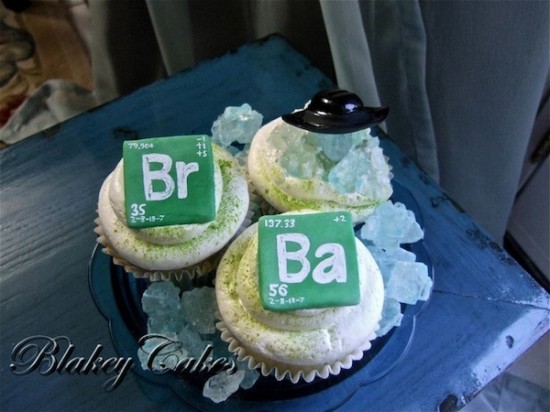 Breaking Bad CupcakesThe ten best kills of Walter White and friends (spoilers through the first half of Breaking Bad season 5)
Crazy theories on how Breaking Bad will end, in musical form
Breaking Beer: Albuquerque brewery unveils 'Breaking Bad'-themed ales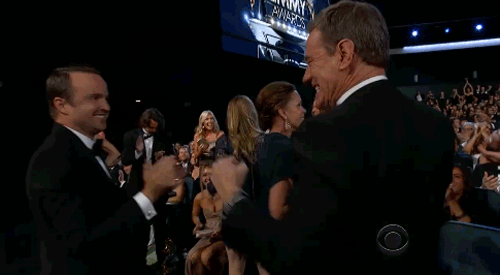 Bryan Cranston and Aaron Paul's Massive Emmys HugBox Office Top Ten: 'Prisoners' Outpaces 'Argo,' 'Enough Said' Beats 'Rush' in Limited Release
Ever Wanted to See Breaking Bad in Dance Form? Watch This Crazy Emmys Number
Emmys Winners List: Netflix Makes History With 3 Wins This Emmy Season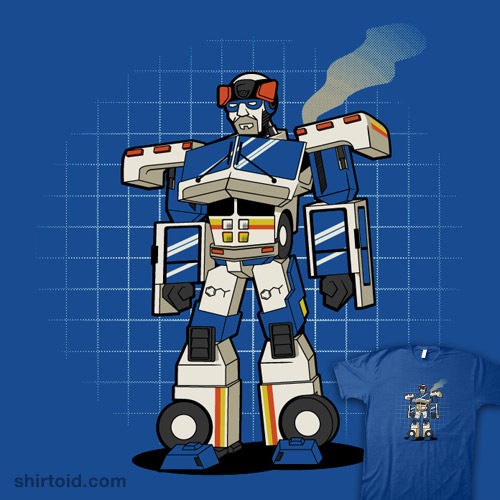 Heisenbot t-shirt
George Mastras on Writing & Directing One of Breaking Bad's Best Episodes
Breaking Blurred
Vince Gilligan Credits Netflix for AMC's 'Breaking Bad' Surviving, Thriving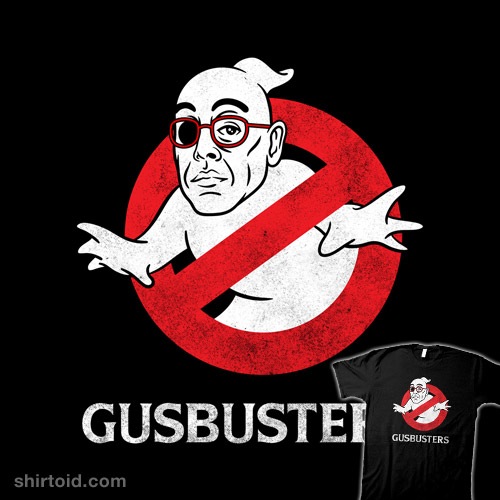 Gusbusters t-shirt
'Breaking Bad' tops Emmys amid many upsets
Billy Bad Dunnys by Dolly Oblong
10 things we learned about TV exit strategies from the creators of 'Breaking Bad,' 'Lost,' and 'Six Feet Under'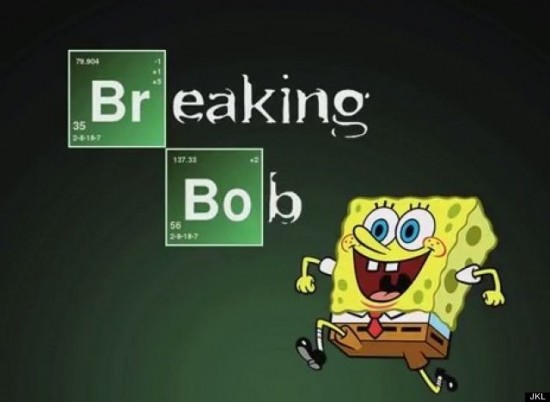 Breaking Bob
The 5 Best Breaking Bad Moments (So Far)
Breaking Bad's Aaron Paul in a Juicy Fruit Commercial (2000)TOP 10 REASONS THAT PROVE BREAKING BAD'S MIKE AND JESSE ARE THE SAME PERSON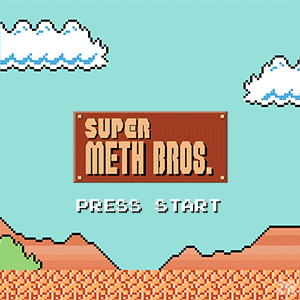 Super Meth Bros. Take 'Breaking Bad' to the Next Level
How a 'Breaking Bad' Producer Helped Boost Jennifer Connelly's Pic
Listen to the Breaking Bad theme song played on meth lab equipmentHow Breaking Bad took us to the breaking point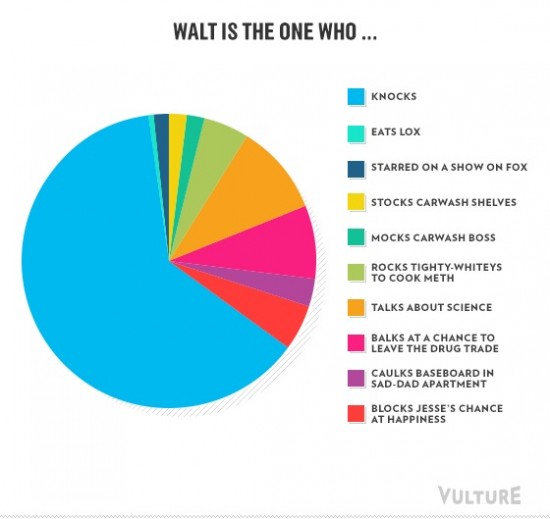 Breaking Bad Summed Up With Infographics
'Breaking Bad' Sets Another Ratings Record Heading into Finale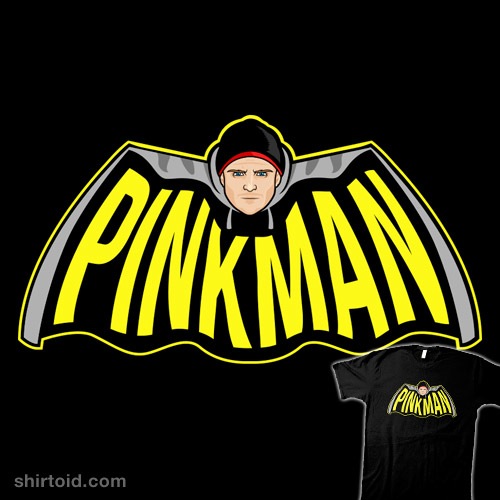 Pinkman t-shirt
'Newsroom' Actor Thomas Sadoski Joins Reese Witherspoon in 'Wild'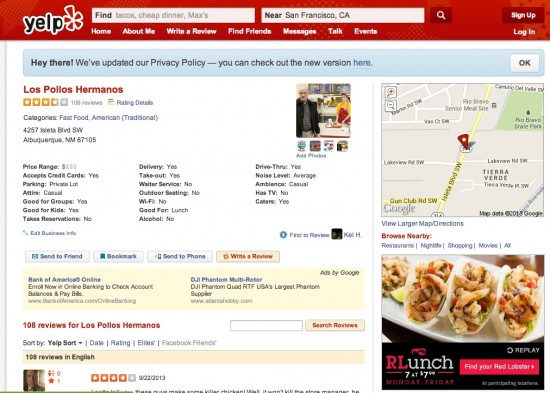 Breaking Bad: Los Pollos Hermanos reviewed on Yelp
Magnet Nabs U.S. Rights To 'Grand Piano'
Heisenberg Song – A Breaking Bad Parody (Popular Song by MIKA)
Zachary Quinto and Natalie Dormer Join The Girl Who Invented Kissing
Breaking Bad Honest TrailerEllie Kemper Joins Cameron Diaz in 'Sex Tape'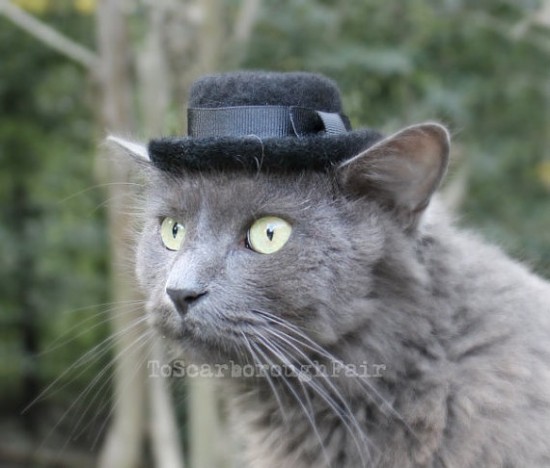 A Heisenberg Hat For Cats
Would Breaking Bad's Better Call Saul Spinoff Be Better Off At Netflix?
Watch: 30-Minute Interview With Alfonso Cuarón & New TV Spot For "Tiny Sundance Film" 'Gravity'George RR Martin Discusses Breaking Bad's "Ozymandias"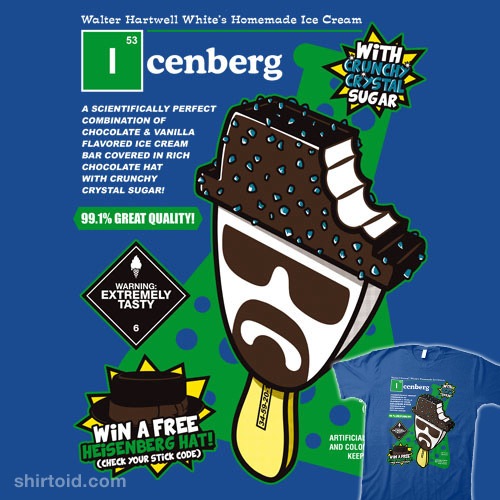 Icenberg t-shirt
Carrie Gets an R Rating
If you have any interesting items that we might've missed that you think should go in /Film's Page 2 – email us!