VOTD: Christian Bale Auditions For 'Batman Begins' In Val Kilmer's Batsuit, Plus Cillian Murphy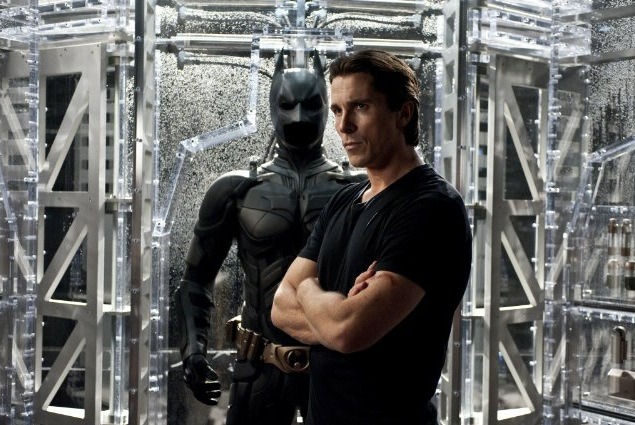 Christopher Nolan's Dark Knight Saga truly comes to a close this week with the Blu-ray release of The Dark Knight Trilogy: Ultimate Collector's Edition. Owning all three films, in one set, packed with extras feels like the final stage on a trip we took beginning in 2005 with the release of Batman Begins. Of course, Nolan's journey started before that, when he made the important decision to cast Christian Bale as the Caped Crusader.
A clip of an extra from the Blu-ray set is now online that shows footage from Bale's audition tape. That's cool enough in itself. But, because the Batman Begins suit had not been designed yet, the actor wore the Sonar Batsuit Val Kilmer wore in Batman Forever. And he acted against Amy Adams. Check that out below, along with an image of Begins co-star Cillian Murphy auditioning for the role.
Thanks to Batman-News for this video.
Besides Bale wearing Kilmer's suit, and the Adams Man of Steel connection, I think the big take away fans will have from this video is Nolan's discussion of Bale's choice to change Batman's voice. Obviously it makes logical sense, but did they realize it would be such a big deal?
Bale certainly wasn't the only actor who auditioned for the role. Cillian Murphy, who went on to co-star in the entire trilogy, also donned the cape and cowl. There's no video online yet but CBM found an image: