'Tupac' Gets New Financing, Will Shoot In Early 2014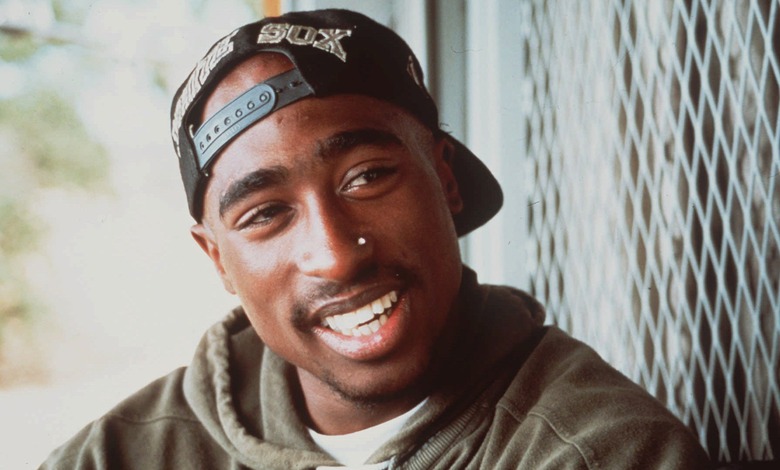 Back in February 2011, we reported that a Tupac Shakur biopic was set to shoot in just a few months. That didn't pan out, of course. By the end of that year, original director Antoine Fuqua had departed, and possible replacement John Singleton had already come and gone.
But then earlier this year, Tupac showed signs of life when new rewrite was ordered. Now it's taking another big step forward as Emmett/Furla/Oasis signs up to co-finance and co-produce. As of now, the goal is to get cameras rolling in early 2014. Hit the jump for the latest updates.
Deadline was the first to report Emmett/Furla/Oasis' involvement. While we heard earlier this year that Michael Starrbury (The Inevitable Defeat of Mister and Pete) was rewriting the screenplay, the latest reports indicate that Eddie Gonzalez and Jeremy Haft are scripting. The pair are expected to turn in a draft next month.
The late rapper's mother, Afeni Shakur, remains on board as a producer along with LT Hutton, Jim Robinson, and David Robinson. Tupac has the rights to its subject's music, which is more than we can say for some musical biopics. The $45 million picture is slated to shoot in Atlanta in February. The search for a star and a director will get underway shortly.
Shakur rose to fame as a musician in the '90s, getting caught up in the East Coast-West Coast hip-hop rivalry of the time. In 1996, at the height of his career, he was gunned down by an unknown assailant. He died six days later at the age of 25. As an actor, his film credits include Juice, Poetic Justice, and Gridlock'd.
Here's a synopsis of the film that made the rounds some time ago:
The film chronicles the life and legacy of Tupac Shakur, including his rise to superstardom as a hip hop artist and actor, as well as his imprisonment and prolific, controversial time at Death Row Records, where he was steeped in the East coast/West coast rap war.