Rumor: Michael B. Jordan And David Oyelowo Also Up For 'Star Wars: Episode VII'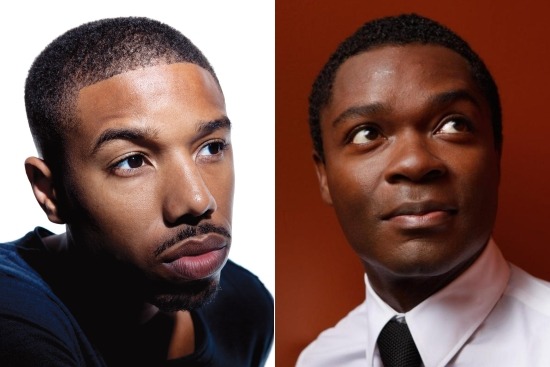 Saoirse Ronan isn't the only rising star J.J. Abrams has his eye on, at least if this latest rumor is to be believed. According to a new report, Michael B. Jordan and David Oyelowo have also read for Star Wars: Episode VII, though of course nothing is confirmed at this point. Abrams is famously secretive about his upcoming projects, and Star Wars is no exception.
That being said, the filmmaker did recently offer some vague yet encouraging statements about what he has in mind for the new film. Hit the jump to read up on the casting rumors and Abrams' comments.
Oyelowo has been on the verge of breaking out for some time now, but despite appearances in buzzed-about projects like The Help, The Paperboy, Lincoln, Jack Reacher, and Lee Daniels' The Butler, hasn't quite gotten there yet. A Star Wars gig could be just the thing to get him over the edge. He's currently shooting Interstellar, directed by Christopher Nolan.
Meanwhile, Jordan is coming off of an acclaimed turn in the fact-based indie Fruitvale Station, and seems poised to hit it big in the near future. He's rumored to have a lead role in Josh Trank's Fantastic Four, and he has Ryan Coogler's Creed coming up soon. His other previous credits include Chronicle and the TV series Friday Night Lights and The Wire.
As for Abrams, all he's ready to say right now is that he hopes Episode VII will feel "real." Here he is talking to EW:
It's been nice see that how important it is and to be reminded how important it is to so many people. We all know that [creator George Lucas'] dream has become almost a religion to some people. I remember reading a thing somewhere, someone wrote about just wanting [the new film] to feel real; to feel authentic. I remember I felt that way when I was 11 years old when I saw the first one. As much of a fairy tale as it was, it felt real. And to me, that is exactly right.