Fan Debuts New 'Hunger Games: Catching Fire' Poster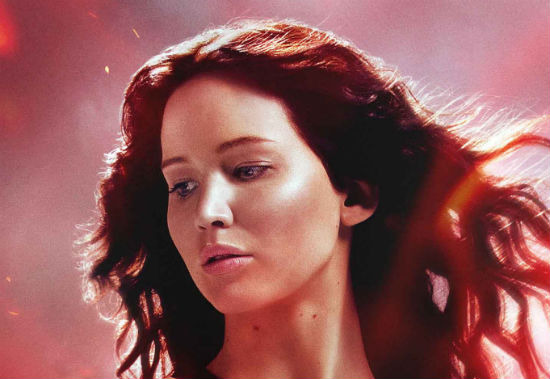 Trades, blogs, magazines, and newspapers are all viable aways for studios to debut new assets. But in an unusual move, Lionsgate has chosen a fan to debut a brand new piece of art from the highly anticipated The Hunger Games: Catching Fire.
We've confirmed that, yes, the art released by fan Tori Dipple is indeed official. Dipple is the top fan on Hunger Games Explorer, an official website that tracks social media interaction concerning the film, and that gave her the privilege to debut the art seen below.
Here's the art posted by Tori Dipple, click on it for a larger version.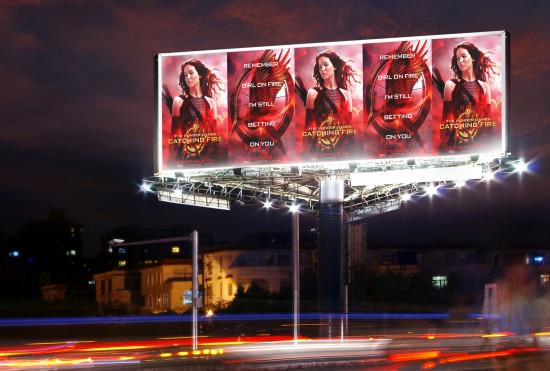 That's a very cool image of Katniss and even cooler that a fan got to debut it. Learn more at Hunger Games Explorer. Do you think this is the future of online reveals?
The Hunger Games: Catching Fire, directed by Francis Lawrence, stars Jennifer Lawrence, Josh Hutcherson, Liam Hemsworth, Woody Harrelson, Elizabeth Banks, Lenny Kravitz, Stanley Tucci and Donald Sutherland. It opens November 22.
THE HUNGER GAMES: CATCHING FIRE begins as Katniss Everdeen has returned home safe after winning the 74th Annual Hunger Games along with fellow tribute Peeta Mellark. Winning means that they must turn around and leave their family and close friends, embarking on a "Victor's Tour" of the districts. Along the way Katniss senses that a rebellion is simmering, but the Capitol is still very much in control as President Snow prepares the 75th Annual Hunger Games (The Quarter Quell)—a competition that could change Panem forever.