Stephen King Still Not A Fan Of Stanley Kubrick's 'The Shining'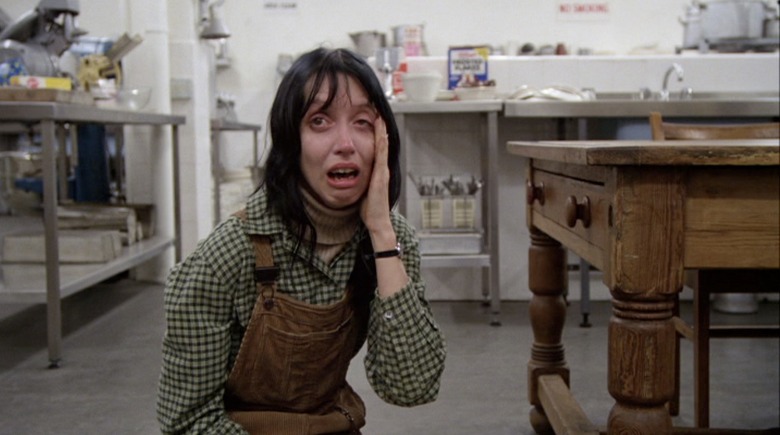 Thirty-three years after its release, The Shining is regarded by most cinephiles and horror junkies as one of the all-time highlights of the genre. But there are a still a few who don't agree with that assessment, and one of them is a guy who knows the story better than anyone.
In a recent interview, Stephen King, who wrote the original source material, stated that he regards Stanley Kubrick's film as "cold." In addition, he takes particular issue with the portrayal of Shelley Duvall's character Wendy Torrance, whom he believes to be ""one of the most misogynistic characters ever put on film." Strong words, those. Hit the jump to read his comments.
[It's] cold, I'm not a cold guy. I think one of the things people relate to in my books is this warmth, there's a reaching out and saying to the reader, 'I want you to be a part of this.' With Kubrick's The Shining I felt that it was very cold, very 'We're looking at these people, but they're like ants in an anthill, aren't they doing interesting things, these little insects.'
Getting more specific, he complained that Jack Nicholson's performance made Jack Torrance's madness too obvious from the get-go.
Jack Torrance in the movie, seems crazy from the jump. Jack Nicholson, I'd seen all his biker pictures in the '50s and '60s and I thought, he's just channeling The Wild Angels here.
(As The Playlist points out, King seems to have confused The Wild Angels, which did not star Nicholson, with Hells Angels on Wheels, which did.)
King was even less impressed with Kubrick's depiction of Jack's wife Wendy.
Shelley Duvall as Wendy is really one of the most misogynistic characters ever put on film, she's basically just there to scream and be stupid and that's not the woman that I wrote about.
King's distaste for Kubrick's adaptation isn't new. The author has previously said that he "hated" and was "deeply disappointed" in the movie, though he did manage to come up with a few compliments in his 1981 nonfiction tome Danse Macabre. In 1997, King even wrote an executive produced a TV miniseries adaptation that was more faithful to his original intentions. It seems the intervening years have not changed his mind much.
Discuss: Do you think King has a point?