'Snowpiercer' French Trailers: The Time Approaches For Revolution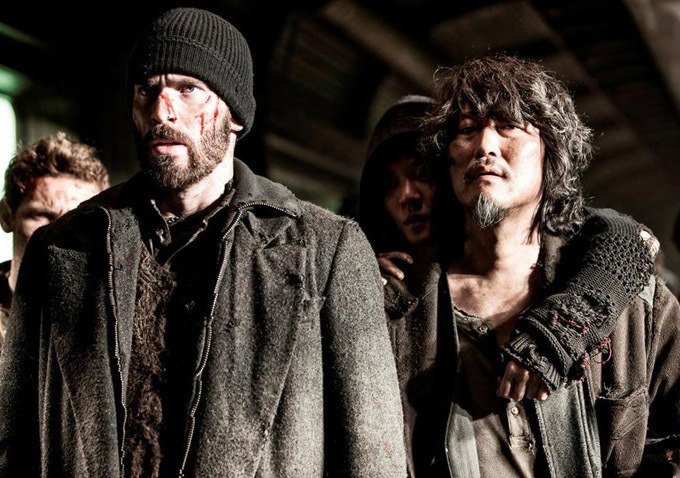 South Korean director Bong Joon-ho has, by many accounts, created a heck of a film in Snowpiercer, which tells the story of class warfare and revolution on a train that speeds the last remnants of humanity through a snowy post-apocalyptic landscape. Chris Evans leads a cast that also features  John Hurt, Tilda Swinton, Jamie Bell, Alison Pill, Ed Harris, Ewen Bremner, Octavia Spencer, Kang-ho Song and Ko Asung. The film broke box-office records in South Korea when released earlier this year, and is now rolling out to other countries.
So when will we see Snowpiercer in the US? Good question. The Weinstein Company owns distribution rights, and has yet to set a date. Another question might be when we'll see the original international cut, which has been shortened for the US release — that one really remains up in the air.
For the time being we'll have to be content with trailers from around the world. The latest comes from France, and it's a terrific look at the film. Check it out below.
[trailers via The Film Stage]