Noah Baumbach Directing 'Flawed Dogs' For DreamWorks Animation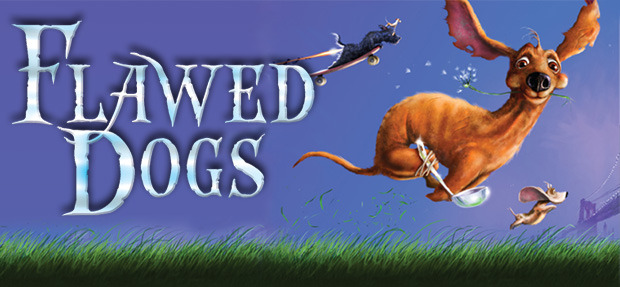 Noah Baumbach's last film, Frances Ha, was shot and finished without many people knowing about it; the director's involvement was only revealed just before the film premiered at Telluride. He's currently in production on the film While We're Young, about which we also know little.
Now it seems like the Greenberg and The Squid and the Whale director is taking a similar approach with another film; the difference is that this is an animated project, for a major studio. Even better, the film, Flawed Dogs, is based on recent work by cartoonist and author Berkley Breathed. The adaptation was announced a couple years ago, but this is the first we've heard of Baumbach's involvement.
reports that Baumbach has been "secretly" working on an adaptation of the Flawed Dogs novel The Shocking Raid on Westminster. The film isn't a 100% straightforward adaptation of the novel, according to BC, as there are some reworked plot details and that title, which suggest material taken from the early Flawed Dogs children's book.
Here's the description of the novel The Shocking Raid on Westminster:
Sam the Lion is actually a priceless dachshund, bred to be a show dog. More important, he is Heidy's best friend—and she needs one like never before. Living with her reclusive uncle is hard, but Sam has a way of making her feel soft and whole. Until the day Sam is framed by the jealous poodle Cassius, and is cast out by Heidy's uncle, alone on the wild streets, where he is roughed up by a world he was not bred for. Sporting a soup ladle for a leg, Sam befriends other abandoned dogs and journeys all the way to the Westminster Dog Show, where his plan for revenge on Cassius takes an unexpected turn when he and Heidy spot each other after years of being apart.
This isn't Baumbach's first foray into animation, as he co-wrote both Madagascar 3: Europe's Most Wanted and Fantastic Mr. Fox. There's no word on when we might see Flawed Dogs, but given that DreamWorks Animation has a pretty full schedule for the next couple years, it'll probably be 2016 at the earliest.