Rumor: Saoirse Ronan Circling 'Star Wars: Episode VII'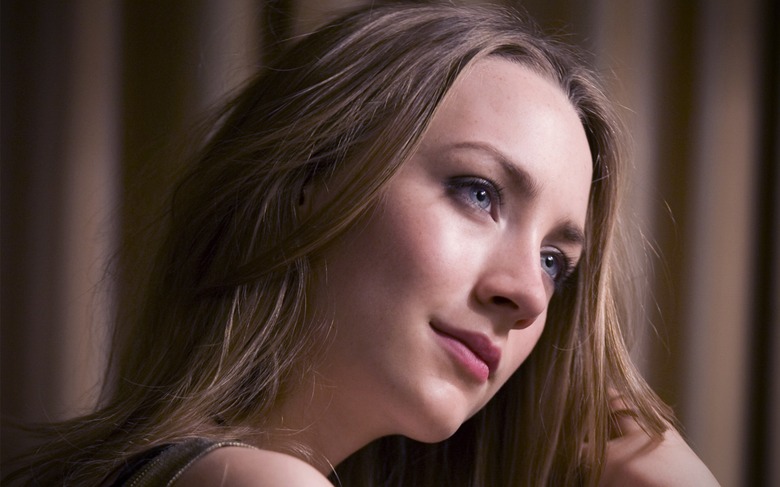 Another day, another Star Wars rumor. Unlike the talk about Benedict Cumberbatch and Jonathan Rhys Meyers, however, this one involves someone who's never worked with J.J. Abrams before.
According to a new report, Saoirse Ronan has read for a role in Episode VII. "Has read for" is a long way off from "finalized a deal for," but personally, I'd love to see this one pan out. Hit the jump for more details on her potential casting — as well as the latest update to the Cumberbatch story.
Interestingly, their sources reveal that Episode VII will include a female villain — an interesting change of pace for what's so far been a very male-centric series. However, it's unclear whether Ronan went in for that role or another one.
The casting of Ronan would make some sense. She's no stranger to action, having starred in Hanna, The Host, and Violet & Daisy over the past few years. She recently wrapped Wes Anderson's The Grand Budapest Hotel and Ryan Gosling's directorial debut How to Catch a Monster, but has a gap in her schedule now since she turned down Avengers: Age of Ultron. If the Star Wars talk is true, though, she may get her chance to work with Disney yet.
Meanwhile, the site also warns readers not to believe Cumberbatch's lies. Despite those fervent denials, they say, he's appearing not just in Episode VII but Episodes VIII and IX as well.
For what it's worth, Cumberbatch has been pretty firm about shooting down those Episode VII rumors. But then, as his role in Star Trek Into Darkness proved, he's not above lying to the press.