Page 2: Breaking Bad, Star Wars, Doctor Who, Totoro, Star Trek, Muppets, Carrie, Goonies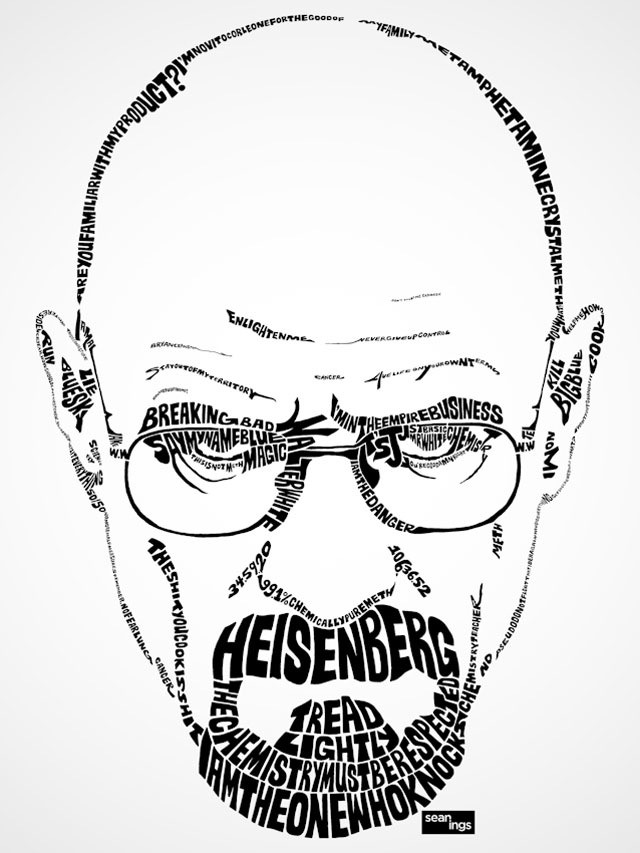 Page 2 is a compilation of stories and news tidbits, which for whatever reason, didn't make the front page of /Film. After the jump we've included 36 different items, fun images, videos, casting tidbits, articles of interest and more. It's like a mystery grab bag of movie web related goodness.
Header Photo: Typographic Celebrity Portraits Made From Their Famous Lines & Lyrics
10 Little-Seen Movies That Launched the Feature-Film Careers of Ten of Today's Best ActorsEverything You Know About 'Star Trek Into Darkness' Is Wrong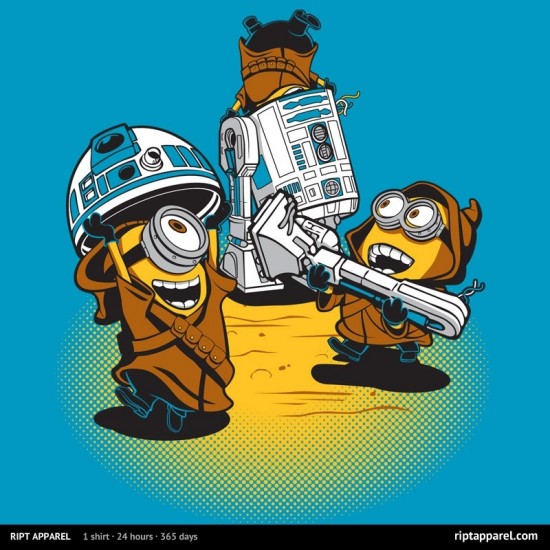 Today's t-shirt of RIPT Apparel is a Star Wars/Despicable Me-inspired design "Despicable Jawas"
How to measure the power of a science fiction story
Hollywood Wants Numbers on the Digital Box Office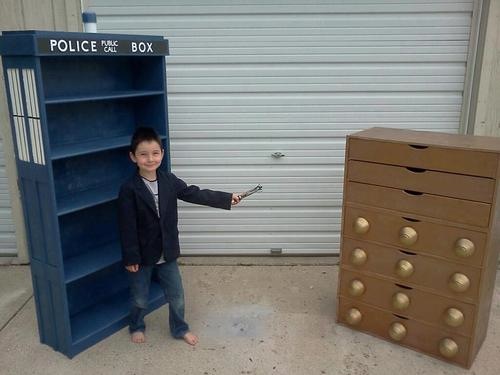 Little Doctor Who Battles Dalek Dresser
Why AMC's 'Mad Men' Split Is Good News for 'Breaking Bad'Why 'The Wizard of Oz' 3-D IMAX Conversion is Worth It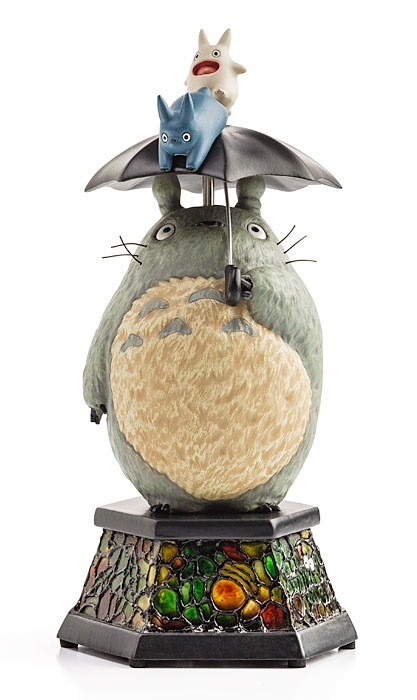 My Neighbor Totoro Music BoxSandra Bullock Asked Astronaut in Space for 'Gravity' Advice
EVERY TIME MARTY SCREAMS IN THE ENTIRE BACK TO THE FUTURE TRILOGY
'Breaking Bad' Memorabilia Sells Out In Less Than 2 Hours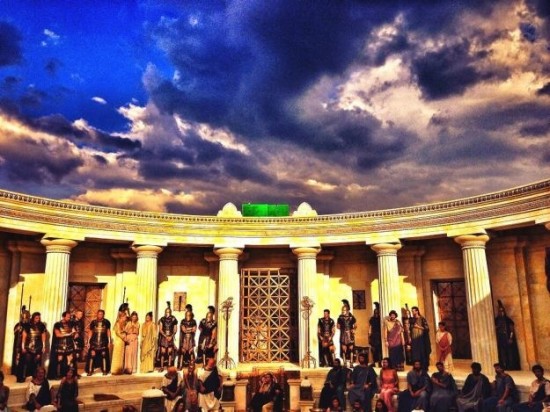 New Image From the Set of Brett Ratner's Hercules
A film critic struggles with her aversion to horror movies
Disneyland's Space Mountain Ghost Galaxy Filmed in Night Vision
Box Office Milestone: 'Lee Daniels' The Butler' Hits $100 Million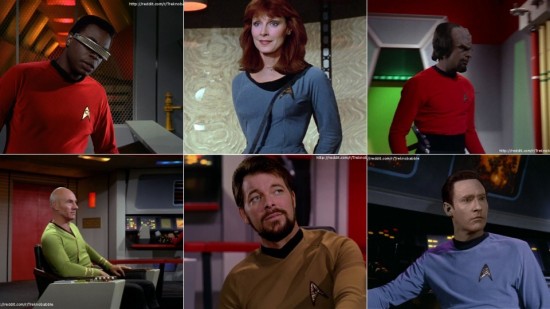 The Star Trek: TNG crew looks amazing in Original Series uniforms
CAMP CRYSTAL LAKE COUNSELOR SPEAKS OUT
X wing Miniatures Wave 3 Review – with Tom VaselMichael Shannon Joins Andrew Garfield in 99 Homes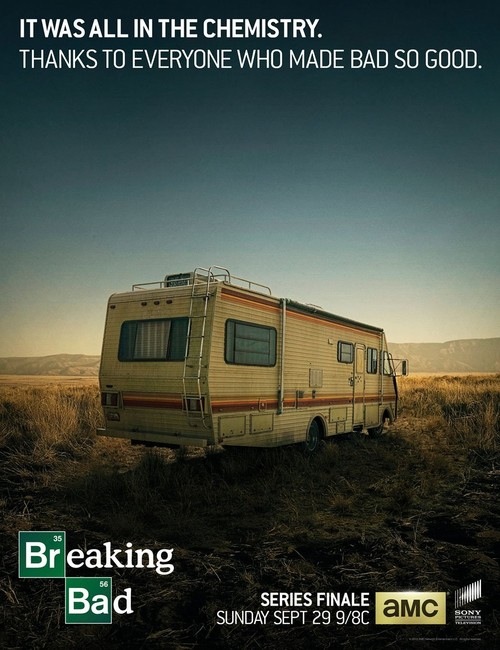 Breaking Bad Series Finale Industry advertisement
Howard Stern's On Demand TV Show to End
Breaking Bad's Mike Ehrmantraut Reads Fairy Tales
Austin Film Festival Unveils Complete Lineup; 'Inside Llewyn Davis' Serves as Centerpiece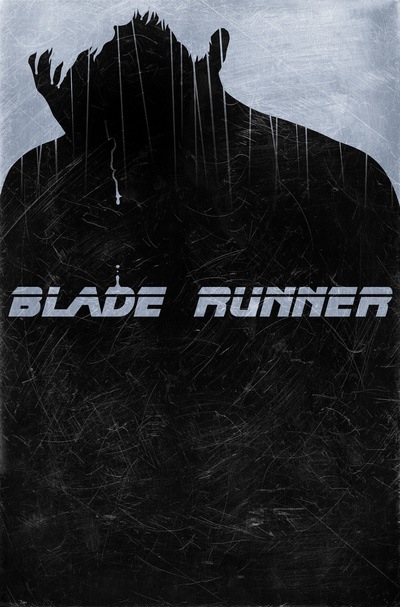 Blade Runner poster by Peter Warkentin
The Collaboration: Hollywood's Pact With Hitler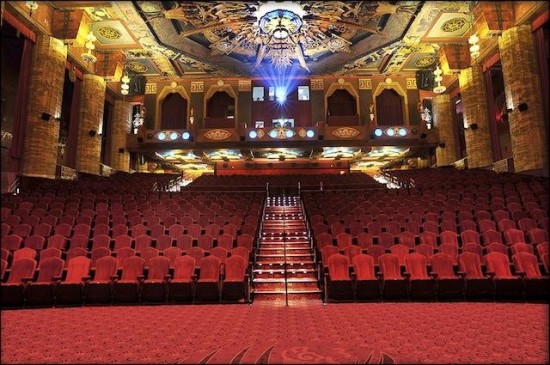 Photos: Newly Renovated Chinese Theatre Now Has IMAX, Stadium SeatingWhy smaller films are getting lost in the shuffle at the Toronto International Film Festival.
HENRY CAVILL APPEARS ON SESAME STREET, SHAMEFULLY DOESN'T MEET SUPER GROVERDialogue: Tim League Talks Changes at the Alamo Drafthouse, Fantastic Fest, and the Things People Say About Him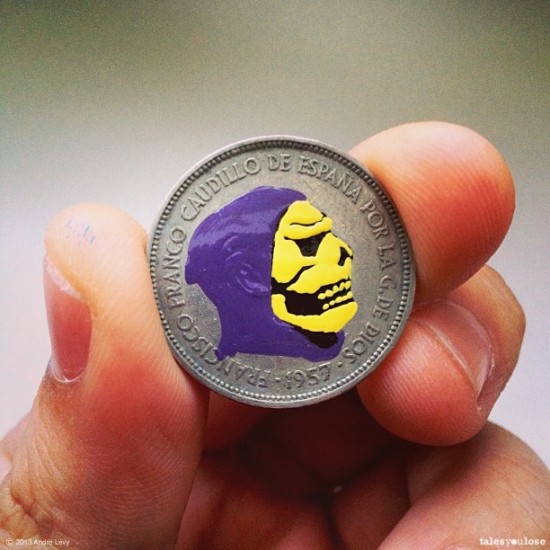 Tales You Lose, Pop Culture Characters Painted on Coins
Damon Lindelof's 'The Leftovers' Gets Series Order At HBO
Muppets in a Minute
DISNEY INFINITY MOVES NEARLY 300K IN FIRST TWO WEEKS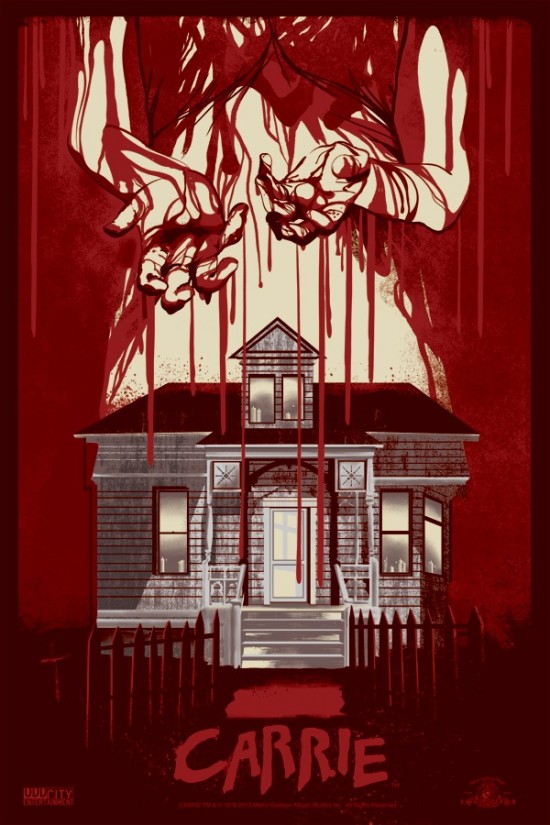 Odd City Entertainment's Very Own Jessica Deahl Releases Her First Blood Soaked Print: "Carrie"
Actress Lyn Peters Dies at 72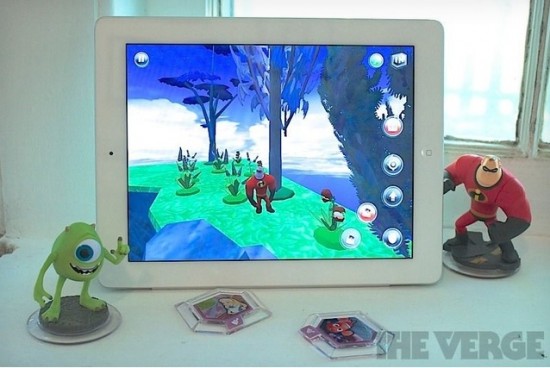 'Disney Infinity' lets you create levels on the go with new iPad app
Garrett Hedlund Cast in Angelina Jolie's 'Unbroken'
Watch Keanu Reeves, Tim League And Tiger Chen Prepare For Their Debate
Universal Crosses $2 Billion At Overseas Box Office For First Time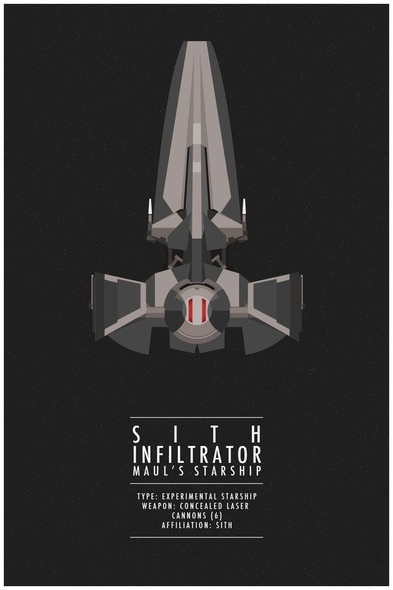 Minimalist 'Star Wars' Posters Infiltrate the Galaxy
Tom Wilkinson Joins Vince Vaughn On 'The Business Trip'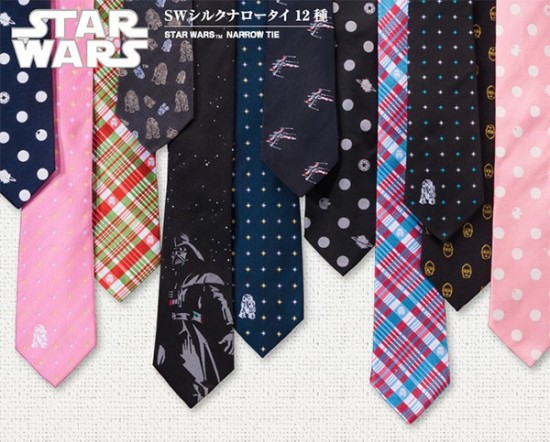 Get Hip With Subtle Star Wars Ties
Hulu Takes Digital Rights to 'Generation Iron'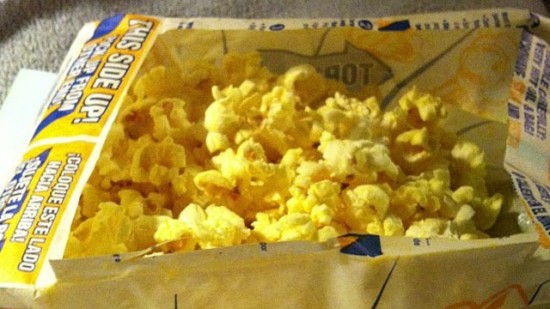 Turn a Popcorn Bag into a Bowl for Mess-Free Munching
Fox Developing Male Strip Club Drama From Jennifer Garner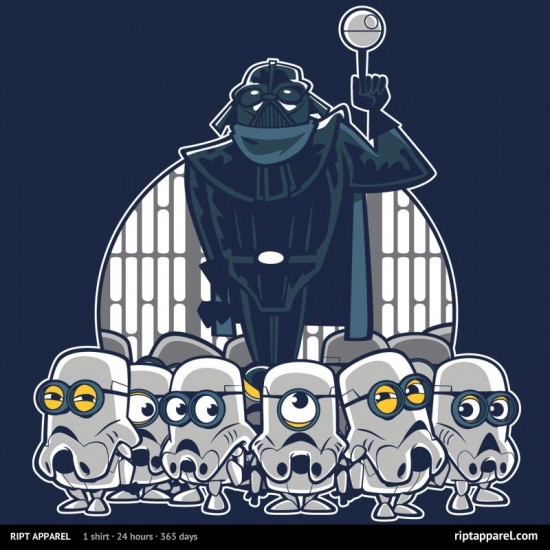 Today's other t-shirt of RIPT Apparel is a Star Wars/Despicable Me-inspired design "Empiracle Me"
Robert Towne Joins Mad Men Writing Staff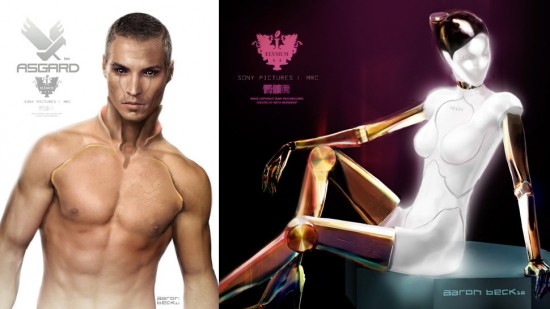 The Insane Sex Robots We Never Saw in Elysium
Most Anticipated Fantastic Fest Films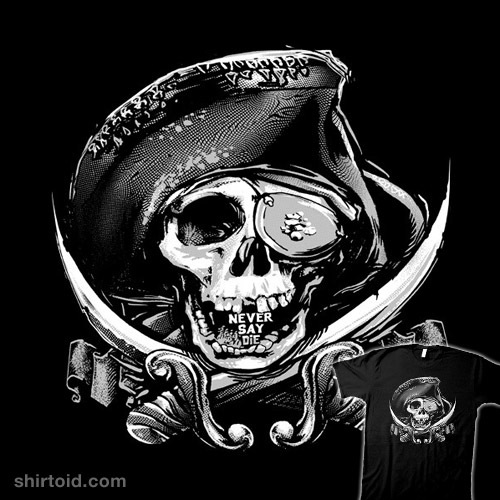 Never Say Die t-shirt
If you have any interesting items that we might've missed that you think should go in /Film's Page 2 – email us!