'Tron: Uprising' Director Signs For 'Ninjago', AKA The Other Lego Movie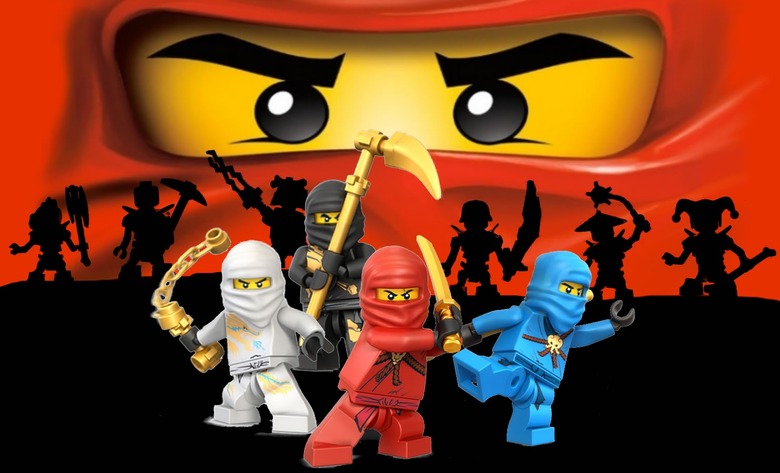 With The Lego Movie less than six months from release, Warner Bros. is getting the ball rolling on its other Lego movie. Charlie Bean (Tron: Uprising) has just signed on to direct Ninjago, based on the popular line of Lego toys.
While Phil Lord and Chris Miller aren't helming this one, they'll serve as producers alongside Dan Lin and Roy Lee. Get plot details and more after the jump.
The Ninjago: Masters of Spinjitsu line was launched in 2011, based in part on an earlier line called Lego Ninja. The Ninjago toys have proved popular enough to inspire a board game and a Nintendo DS game, as well as its own Cartoon Network series.
According to THR, the Ninjago movie will be set in a world in which ninja, samurai, and sensei fight together against dragons and snake men. The villain will be Lord Gagmadon, an evil warlord who's been banished to the underworld but now wants to return to power.
Ninjago isn't directly connected to The Lego Movie on a plot level, as far as we know, but the two movies will share a similar pedigree. The aforementioned producers Lord, Miller, Lin, and Lee all worked on The Lego Movie, and Ninjago's script will be penned by Dan Hageman and Kevin Hageman. They received a "story by" credit on The Lego Movie.
The Hageman brothers are a particularly good pick to write Ninjago as they also penned the animated Cartoon Network series. However, an earlier report indicated that the movie would not be an adaptation of the TV show.
Bean directed Tron: Uprising, which premiered on Disney last spring. The series completed its first season in January of this year and has not been renewed for a second season. Previously, Bean helmed the British animated series Robotboy, and served as a storyboard artist and writer on shows like The Powerpuff Girls, Samurai Jack, and Dexter's Laboratory.