'Evil Dead' Director Fede Alvarez Will Make 'Dante's Inferno'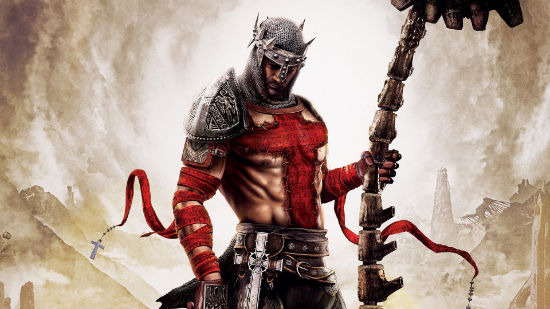 No, the director of the new Evil Dead film is not making a film based on Dante Alighieri's classic poem. He might, however, helm a film based on a video game of the same name. Fede Alvarez, who wowed audiences earlier this year with his brutal new take on the classic Sam Raimi film, is in talks to helm Dante's Inferno, based on the Electronic Arts game. The game borrows from Dante's classic poem in that you actually play as a knight named after the poet who travels into the nine rings of Hell to rescue his beloved Beatrice. Jay Basu wrote the most recent draft of the script and Universal Pictures will distribute.
Deadline broke the news of this likely deal. The rights to Dante's Inferno were purchased by Universal back in 2008 before the game had even been announced. It wasn't until 2010 that Electronic Arts finally released the game and the reception was pretty average. That lack of buzz is likely a factor in it taking three more years for the film to finally get moving. In the mean time, not only did Basu write a draft, Band of Brothers writer Bruce McKenna did one as well.
A movie version of this story – in which a man travels into Hell to rescue his girlfriend – is all well and good. But the biggest question for most film fans is what does Alvarez's attachment to yet another film mean for the future of the Evil Dead franchise? Earlier this year, the director seemed all but set to get working on a sequel to a reboot, which would eventually link up with Raimi's films. Signing on to make Dante's Inferno (as well as Machina) doesn't necessarily set which will happen first, if at all, but it does show he's still looking at other options. That could mean he's posturing for more money for Evil Dead 2, it's not ready, or that he's just setting up some options. Most of these films take years to develop and director's make whatever project gets a greenlight first.
As for that epic poem, "Inferno," by Dante? Ron Howard's on it too, in a way.
Do you like Alvarez for this film? Have you played the game?