Paul Greengrass Won't Helm Aaron Sorkin's 'The Trial Of The Chicago 7'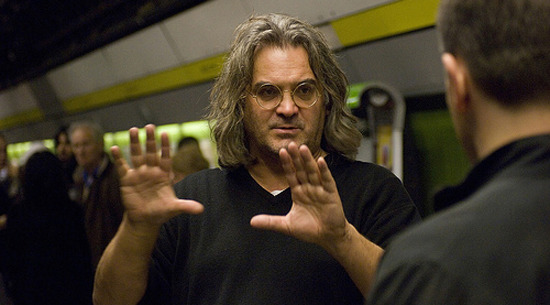 Paul Greengrass's on-again, off-again affair with DreamWorks' The Trial of the Chicago 7 is, well, off again. The Captain Phillips director has just left the Aaron Sorkin-penned drama, two months after we heard he was in talks and five years after he originally started circling. Hit the jump to find out what happened.
The movie project's history stretches back to 2007, when Sorkin signed on to write the script. The Trial of the Chicago 7 was originally developed to be Steven Spielberg's next film, and got as far as casting before he decided not to go with it after all.
Greengrass expressed his interest in the project shortly after Spielberg left, but eventually he moved on and Ben Stiller took a crack at it. Needless to say, his incarnation didn't take off either. DreamWorks has made a few more attempts to get the movie off the ground since then, without much luck.
Then, in July, Greengrass returned and entered talks to take over. However, Variety now reports that he and DreamWorks have parted ways — again — after disagreements about the cost. The network hoped to make the film for $20-30 million, while Greengrass wanted a budget of $40 million.
The Trial of the Chicago 7 was to have been Greengrass' next film, with a planned January start date. It's not clear yet what Greengrass will do next, though he has no shortage of options. Earlier this year, he was set to direct the Martin Luther King Jr. biopic Memphis. He's also attached to a thriller from Argo scribe Chris Terrio.
DreamWorks, meanwhile, will restart their search for a Trial of the Chicago 7 director. They're still very much interested in making the movie, which has Scott Rudin attached to produce.