Final Season Of 'Mad Men' To Air In Two Parts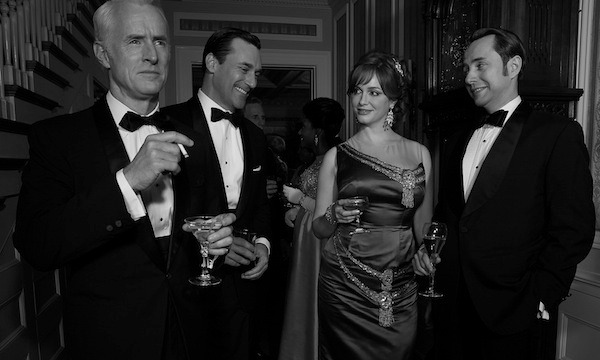 It's not a Ted Chaough-centric spinoff (sorry, Kevin Rahm), but AMC has figured out a way to spend some extra time with the SC&P team. The network announced today that it would split the seventh and final season of Mad Men into two parts, just as it did with Season 5 of Breaking Bad. Hit the jump to find out when the episodes will air.
In a statement, AMC president Charlie Collier cited Breaking Bad's recent record-high ratings as proof that the split final season model could work. "This approach has worked well for many programs across multiple networks, and, most recently for us with Breaking Bad which attracted nearly double the number of viewers to its second half premiere than had watched any previous episode," he said.
Series creator Matthew Weiner also voiced his support for the move, saying he hoped the extra time would allow Season 5 to "resonate a little bit longer in the minds of our audience." He added, "The writers, cast and other artists welcome this unique manner of ending this unique experience."
The decision comes at an interesting time for the network. AMC loses one of its flagship dramas, Breaking Bad, when it ends later this month. By breaking Mad Men's last season into two parts, it gets to delay the loss of another popular series. AMC is also currently working on efforts to extend two of its biggest brands, Breaking Bad and The Walking Dead, with spinoffs.