'Machete Kills' Red-Band Trailer #2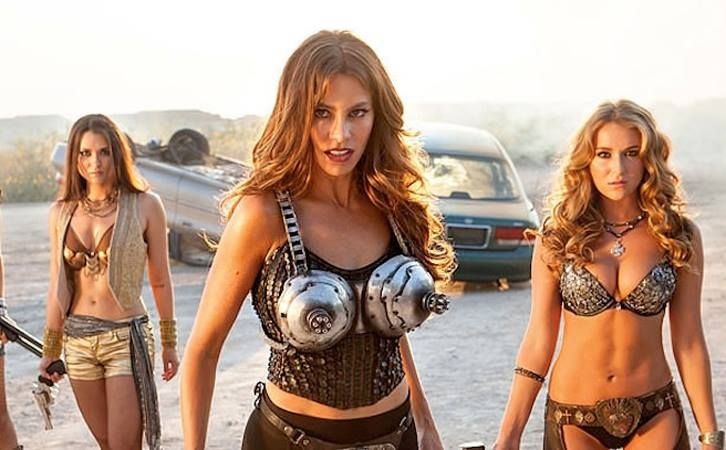 At this point you probably know what the Robert Rodriguez film Machete Kills is all about, so a new red-band trailer is just a mid-week distraction. But if you're looking for the sort of distraction that involves wild violence, exploitative action, and a knife fight with Mel Gibson, this is going to be perfect.
This sequel to Machete is a cavalcade of stars, or at least of personality. Danny Trejo returns as ex-Federale Machete, and Gibson is a bad-guy arms dealer, Charlie Sheen (aka Carlos Estevez) is the President of the United States, and Amber Heard, Michelle Rodriguez, Sofía Vergara, Lady Gaga, and Cuba Gooding Jr. all show up. That's not even the whole of the cast.
Machete Kills opens in October, but it premieres this Thursday as the opening night selection of Fantastic Fest. We'll have a report after that premiere.
This should go without saying, but this one is not safe for work.
Antonio Banderas, Demián Bichir, Alexa Vega, Jessica Alba, Vanessa Hudgens,Edward James Olmos, William Sadler, and Marko Zaror. Machete Kills opens October 11.
In MACHETE KILLS, Danny Trejo returns as ex-Federale agent MACHETE, who is recruited by the President of the United States for a mission which would be impossible for any mortal man – he must take down a madman revolutionary and an eccentric billionaire arms dealer who has hatched a plan to spread war and anarchy across the planet.