HBO Takes Damon Lindelof Post-Rapture Drama 'The Leftovers' To Series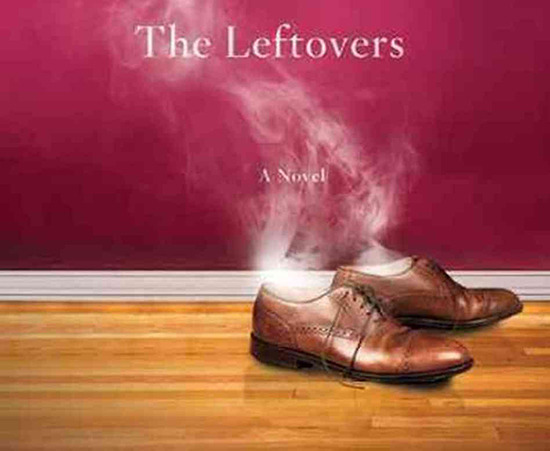 After Lost, writer/producer Damon Lindelof aimed at the big screen, working on scripts for films such as Cowboys & Aliens, Star Trek Into Darkness, Prometheus, World War Z, and Tomorrowland. Now the show he's been developing for a while, The Leftovers, has been ordered to series at HBO. Ten episodes have been ordered; Peter Berg directed the pilot.
The series follows the after-effects of the Rapture, or more specifically what happens to people who don't make the cut and are stuck on Earth rather than ascending to the heavens. The crux is that the leftovers, as they could be called, don't necessarily understand what happened. They only know a bunch of people, including many of their family members and loved ones, disappeared overnight.
The series is based on the novel by Tom Perotta, who is writing and producing along with Lindelof. The development of the series predates this summers Rapture-themed hit This Is the End. Here's more about the book, kicking off from the question "what happened to everyone?"
That's what the bewildered citizens of Mapleton, who lost many of their neighbors, friends and lovers in the event known as the Sudden Departure, have to figure out. Because nothing has been the same since it happened—not marriages, not friendships, not even the relationships between parents and children.
Kevin Garvey, Mapleton's new mayor, wants to speed up the healing process, to bring a sense of renewed hope and purpose to his traumatized community. Kevin's own family has fallen apart in the wake of the disaster: his wife, Laurie, has left to join the Guilty Remnant, a homegrown cult whose members take a vow of silence; his son, Tom, is gone, too, dropping out of college to follow a sketchy prophet named Holy Wayne.  Only Kevin's teenaged daughter, Jill, remains, and she's definitely not the sweet "A" student she used to be.  Kevin wants to help her, but he's distracted by his growing relationship with Nora Durst, a woman who lost her entire family on October 14th and is still reeling from the tragedy, even as she struggles to move beyond it and make a new start.
The show features Justin Theroux in the lead role, and also boasts Amy Brenneman, Christopher Eccleston, Liv Tyler, Chris Zylka, Margaret Qualley, Carrie Coon, Emily Meade, Amanda Warren, Ann Dowd, Michael Gaston, Max Carver, Charlie Carver, Annie Q, Paterson Joseph and Brad Leland in the cast. We'll likely see the show sometime in 2014. [Deadline]