POTD: Rian Johnson's Behind-The-Scenes Photos From Last Night's 'Breaking Bad'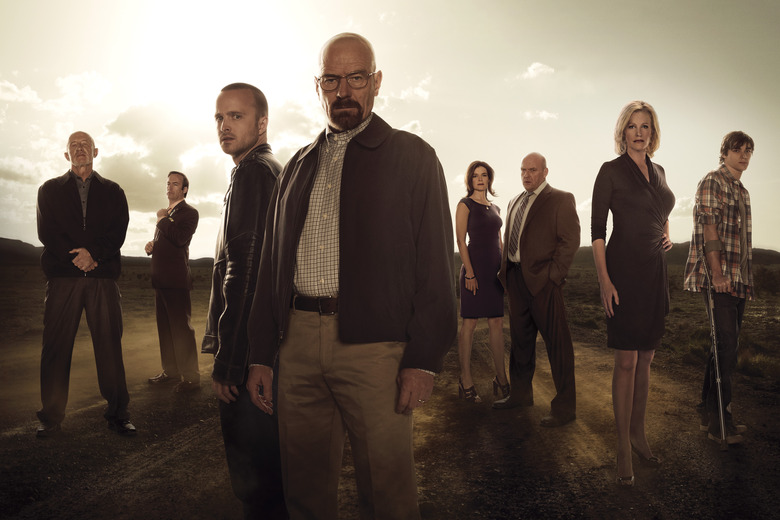 Last night, director Rian Johnson delivered what may have been the most intense episode yet of the most intense season of the most intense show on television. We're talking, of course, about Breaking Bad's "Ozymandias."
Scripted by Moira Walley-Beckett – the Emmy-nominated scribe who was also behind "Gliding Over All" and "Fly" — the episode delivered several long-awaited moments, in the most jaw-dropping, gut-wrenching ways possible. In between creating all that drama, though, Johnson apparently found the time to document his last-ever episode for the series. Check out his behind-the-scenes photos after the jump. (Spoilers follow.)
"Ozymandias" marked Johnson's third time directing Breaking Bad, following Season 3's "Fly" and Season 5's "Fifty-One." In a pre-episode interview with Rolling Stone, Johnson spoke about returning to the show, and the pressure not to screw it up.
It's just such a cool group of folks. It was nice being back for a third time because I felt like one of the family a little bit, and that's a really nice family to feel a part of. Not only is everyone cool and so talented on the show, but there was also this sense (especially in this last run) that everyone is contributing to something really special. I think there was a tangible feeling on set that we're all kind of in the World Series with this one, so don't mess it up.
Judging by the awed reactions to last night's episode, I think it's safe to say he knocked it out of the park. Breaking Bad's penultimate episode "Granite State" airs next Sunday, followed by the series finale "Felina" on September 29.