'Insidious 3' Officially In The Works With Leigh Whannell Writing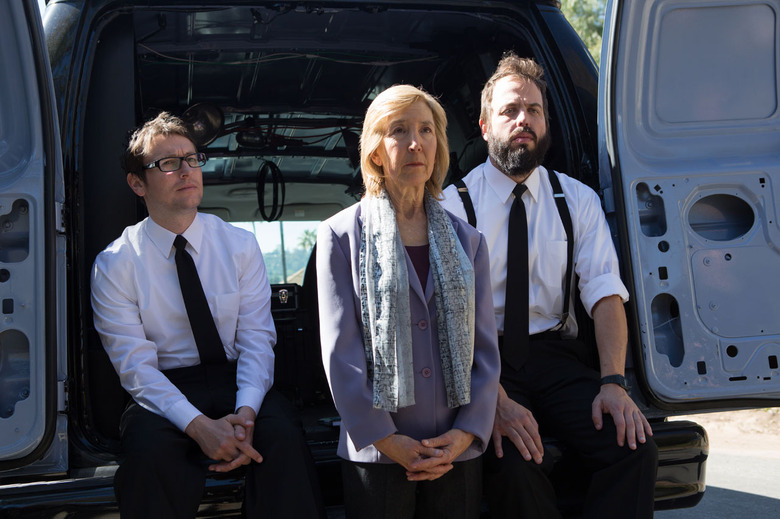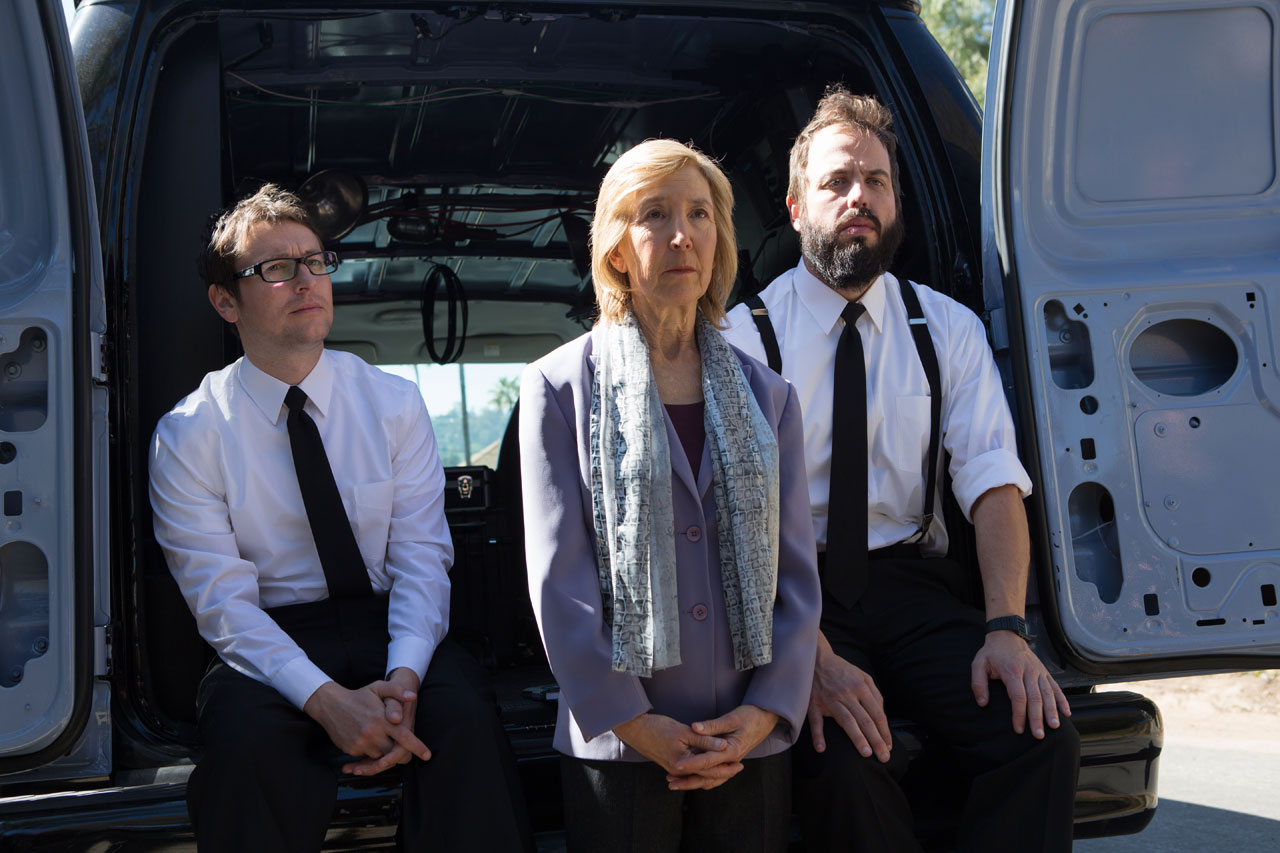 File this under "obvious" but a third Insidious film is now officially in development. The second film, Insidious: Chapter 2, grossed eight times its budget over this past weekend and ends with a cliffhanger setting up a new direction for the franchise. A sequel was inevitable. Now Blumhouse, FilmDistrict and Sony are wasting no time in letting fans know the series will continue.
While director James Wan won't return to direct ("I am finished with the horror genre," he recently said), writer Leigh Whannell (left) will return to pen the third part. Whannell wrote the first two films in addition to co-starring.
When I spoke with Wan and Whannell, I asked them about a potential sequel being teased in the new movie. Here's the exchange:
Besides the obvious last scene, is there anything in the film fans should look at that could inform future sequels? Is there anything in there?Whannell: I wouldn't say there's a scene in this movie that points to anything.Wan: I will say the expansion on this world that we've created. I think if you're a horror fan you would know that the continuing aspect of potential future films is that we could create a potentially rich horror world, a very rich horror world that we can pull so many stories from.
And here's the full press release about that "expansion."
Entertainment One (eOne), FilmDistrict, and Sony Pictures Worldwide Acquisitions (SPWA) announced today that together they will be developing the third chapter of the micro-budgeted INSIDIOUS film franchise which Leigh Whannell has signed on to write. Whannell has written both INSIDIOUS and INSIDIOUS: CHAPTER 2 which just had a stellar first weekend release in North America debuting to more than $40 million at the box office making it one of the largest horror genre openings ever and one of the biggest openings for a film released in the month of September. Jason Blum and his Blumhouse Productions, which produced both INSIDIOUS and INSIDIOUS: CHAPTER 2, is producing the next installment along with Oren Peli. Steven Schneider, Brian Kavanaugh Jones, Peter Schlessel, Lia Buman and Xavier Marchand are executive producing.In a joint statement, Peter Schlessel, FilmDistrict's CEO, Xavier Marchand, eOne's President, Film Production, and Steven Bersch, President of SPWA, said, "The release of the first INSIDIOUS resonated with audiences around the world and quickly became one of the most talked about films in 2011. This weekend moviegoers enjoyed the terrifying continuation of the first film and we are confident they will be excited to see the third chapter of the INSIDIOUS world. There is nobody better suited to bring audiences the next chapter of this haunting story than Leigh who has brilliantly written both INSIDIOUS and INSIDIOUS: CHAPTER 2."Jason Blum, founder and CEO of Blumhouse said, "FilmDistrict, eOne and SPWA have been incredible partners on the INSIDIOUS franchise. We are all so grateful for how audiences embraced James Wan and Leigh's latest film and are excited to see what Leigh has in store for the third chapter."The first INSIDIOUS told the story of Josh and Renai Lambert and their son Dalton, confronting the demons that possess the young boy. The project was picked up by Sony Pictures Worldwide Acquisitions at the 2010 Toronto International Film Festival and distributed by FilmDistrict in the US. eOne handles rights to the film in Canada, U.K. and Spain, and Sony handles rights in the rest of the world. It was released on April 1, 2011, and has grossed $97 million worldwide. With the picture's reported $1.5 million budget, it has led to the film being called the most profitable film of 2011.INSIDIOUS: CHAPTER 2, the terrifying sequel, follows the haunted Lambert family as they seek to uncover the mysterious childhood secret that has left them dangerously connected to the spirit world. Patrick Wilson, Rose Byrne, Lin Shaye, Ty Simpkins, and Barbara Hershey reprised their roles in the film directed by James Wan, who also directed the first installment.