'American Horror Story' Star Lily Rabe Joins 'The Hunger Games: Mockingjay'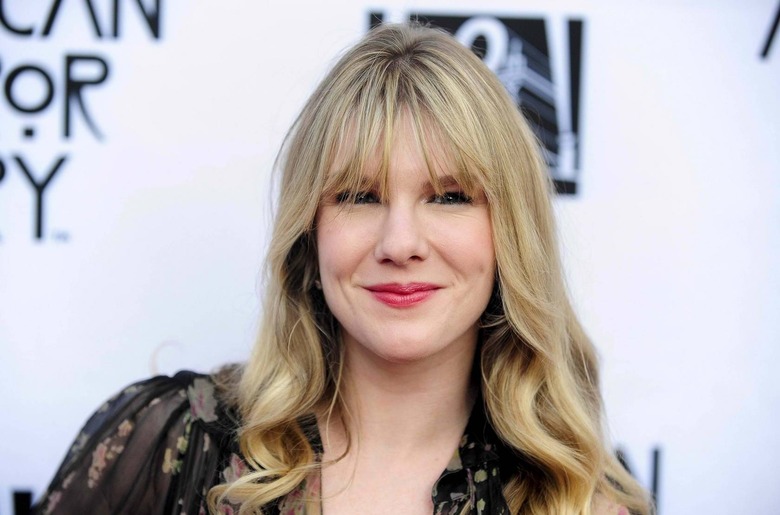 The Hunger Games: Catching Fire is still a couple of months away from theaters, but with a back-to-back-to-back shooting schedule planned, director Francis Lawrence doesn't really have the luxury of taking his time. So casting is already barreling forward on The Hunger Games: Mockingjay Parts 1 & 2, which open in 2014 and 2015.
The newest addition to the cast is Lily Rabe, star of FX's American Horror Story. She joins a fast-growing roster that includes Julianne Moore, Natalie Dormer, Evan Ross, and Stef Dawson in addition to the usual returning stars. Hit the jump to find out whom she's playing.
Deadline reports that Rabe will play Lyme, a former Hunger Games victor from District 2 and a commander in the rebel forces. Rabe is something of an unexpected choice for the character. Lyme is described in the books as being large (over six feet tall) and middle-aged, whereas Rabe is 5'8" and 31 years old, according to IMDb.
Rabe is one of a handful of actors who've starred in both seasons of American Horror Story to date, and she'll return as yet another character in the upcoming third season, subtitled Coven. Her big-screen credits include All Good Things and No Reservations, and she'll soon portray silent film star Mary Pickford in the biopic The First.
The Hunger Games saga continues November 22 with Catching Fire, followed by Mockingjay Part 1 on November 21, 2014 and Mockingjay Part 2 on November 20, 2014.
Along with Lawrence and Hutcherson, Liam Hemsworth, Woody Harrelson, Elizabeth Banks, Donald Sutherland, and Lenny Kravitz will reprise their roles for Catching Fire. Sam Claflin, Jena Malone, Jeffrey Wright, Amanda Plummer, and Philip Seymour Hoffman join in new key roles.