'Blurred Lines' Model Emily Ratajkowski Cast In David Fincher's 'Gone Girl'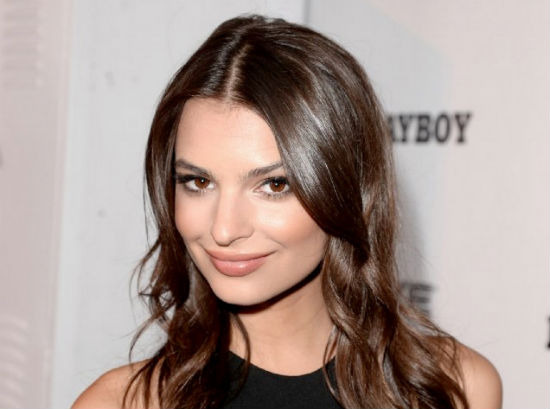 Odds are if you own a computer and were alive in the past six months, you likely saw Robin Thicke's music video for the hit song "Blurred Lines." Pushing 200 million views on YouTube, it was one of the most talked about clips of the year, thanks in part to a model named Emily Ratajkowski. Now the London-born model is turning that buzz into a major acting gig. She's been cast as Andie, an important supporting character in David Fincher's Gone Girl, which stars Ben Affleck and Rosamund Pike.
The Wrap broke the news of the casting. The exact nature of her role is a minor spoiler so proceed with caution.
Ratajkowski plays Andie, a young college student with whom Nick Dunne (Affleck) has an affair. Considering his wife soon disappears, and the whole thing was very secret, odds are the situation doesn't quite bode well for Nick.
Directed by David Fincher from a script by Gillian Flynn (based on her own novel), Gone Girl is being distributed by 20th Century Fox. Affleck plays Nick and Pike plays Amy, his perfect wife who disappears. The film tells the story of how Nick is implicated in the disappearance. It also stars Tyler Perry, Kim Dickens, Patrick Fugit and Neil Patrick Harris. No release date is set but production stars this Fall.
And in case you haven't seen the video, here's the SFW version starring Ratajkowski. There's also a NSFW version.